Stepwise Groom's Makeup Guide To Slay In Style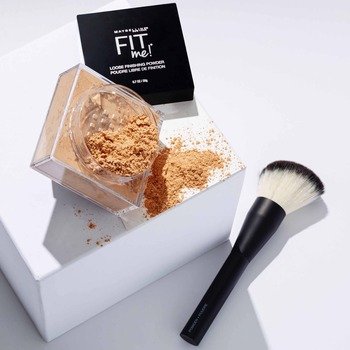 What's the first thing that comes to your mind when you think about wedding makeup looks? Probably a gorgeous bride flaunting smokey eyes and dark red lipstick, walking towards you in a stunning lehenga. In this imagination, grooms barely find a spot. The idea of wedding makeup for the groom is still at a very nascent stage. But that shouldn't stop you, dear groom, from looking your best on your big day.
When we talk about makeup for grooms, we don't expect it to be too elaborate. Even a light layer is enough to rock your wedding day. Most importantly, this 'groom makeup' idea isn't that bad because it helps you look good in the wedding pictures and videos. Now that we have your attention, here's a step-by-step guide on how to do groom makeup and look dapper!
How to do groom makeup?
Step 1: Prep your skin
Many people skip this step; however, it is a total game-changer. Prepping your skin will help the products glide smoothly on your face - be it bridal or groom makeup for the wedding. It'll also help your makeup last longer. So, start by applying moisturiser to a cleansed face. Let it set for a few minutes before moving on to the next step, which is a primer. Apply a mattifying primer to fill out your pores and create a smooth base. Adding a moisturiser and primer to a groom makeup kit is essential. Now that your skin is prepped well, let's begin with the rest of the groom's makeup.
Step 2: Get an even complexion
Start by dotting some foundation across your face and blend it with the help of a makeup sponge or brush. Use a small quantity of the foundation at first and build up the coverage as you need.
Step 3: Conceal blemishes
After the foundation is blended, use a concealer to cover dark circles under your eyes or any other visible marks or scars. Blend it well and ensure it doesn't crease. If you are having trouble finding the right shade of foundation or concealer, we have the perfect tool for you. With the Maybelline Foundation Finder tool, you can virtually pick the perfect foundation and concealer shade for your base makeup.
Step 4: Lock your base
Use the pressed powder to control oil, shine and sebum on your face and lock your base makeup in place. Apply it using a light hand and make sure you use a shade that matches your skin tone and undertone.
Step 5: Shape your face
Use some contour to chisel your face. This will give your face a very natural definition while adding some shape to it. With a light hand, place the contour under your cheekbones and hairline and blend it well. Pro tip: if you've grown your beard, place the cream contour just above your beard line. This will help add extra definition to this groom's makeup.
Pro tip: A great tip to keep in mind while doing wedding makeup for the groom is to keep the mascara handy. After you are done with the face makeup, run the mascara wand through your beard. This will help cover any traces of foundation or powder that may be visible on your beard. It also helps set the beard in place. Keeping a mascara in the groom makeup kit can be beneficial.
Step 6: Sculpt your lashes
When it comes to groom makeup, your eyes require minimal effort. It is best to keep your eye makeup simple and just define them slightly. Start by applying the colossal waterproof mascara on your eyelashes. This will help add volume to your lashes and also add definition to your eyes.
Step 7: Fill in your brows
The next step would be to fill your eyebrows in. You don't need to make them too bushy, just filling the sparse areas can help add structure to them. And that's it! Just these two steps will define your eyes and add dimension to your final look.
Step 8: Hydrate your lips
Soft, supple lips should be your priority, regardless of whether it's a regular day or a special occasion like a wedding. And we're sure you wouldn't want to flaunt chapped and dry lips on your wedding day. Start your lip makeup by using a lip scrub to gently exfoliate your lips. Use a bit of lip balm to deeply nourish your lips. The next step in this minimalistic groom's makeup is to apply a light layer of tinted lip balm for perfectly hydrated and healthy-looking lips!
If you are unsure about how your groom's makeup routine will look on you, we have the perfect tool for you. With the Maybelline Virtual-Try-On tool, you can try out our wide range of products from the comfort of your home. You can virtually try out different ranges and shades of products and choose the ones that suit you the best! Once confident, try the above-mentioned easy yet effective guide on how to do groom makeup and slay in style with Maybelline!