How To Apply Foundation To Prevent It From Looking Cakey And Patchy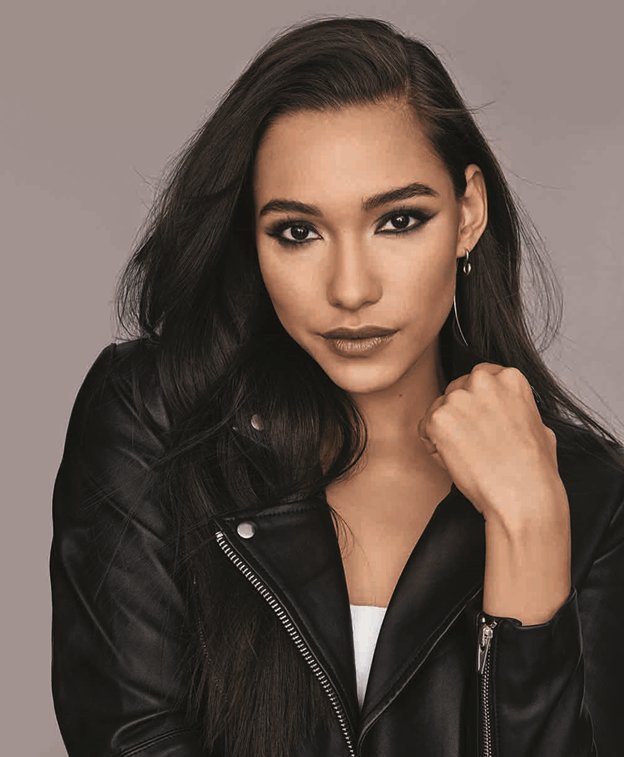 Whether you are a makeup junkie or a newbie, you probably already know that the most important part of your look is your foundation. A smooth and flawless foundation base is essential to achieving any makeup look, natural or full glam. With summer finally here, the heat and humidity make it difficult for you to keep makeup from sliding off your face. The foundation and setting powder paired with the oil and sweat on your face can make you look like a hot mess.
Cake-face is a term used in the beauty industry to describe a look that uses too much foundation and powder, resulting in a thick and overdone look, like the makeup has been "caked" on. Knowing how to apply foundation the right way will help you prevent this major makeup mishap.
HERE ARE A FEW SIMPLE STEPS TO FOLLOW WHEN APPLYING FOUNDATION TO PREVENT IT FROM LOOKING CAKEY AND PATCHY.
1. Hydration Is Key
You have probably heard it a hundred times before, but that's only because it is true. Hydrated and nourished skin is the first step towards achieving a flawless foundation look. Even if you know how to apply foundation like a pro, dry and dehydrated skin will stop you from achieving the results you were hoping for. Whether your skin is dry or oily, a moisturiser maintains your skin's hydration all day and you can then apply foundation on a smooth face.
2. Opt For A Light Or Medium Coverage Foundation
Full or high coverage foundations are saturated with colour pigments. If not used correctly, these foundations can feel heavy on your skin and make your foundation look cakey and patchy. Instead, look for light or medium coverage foundations that you can layer to increase coverage if required. For example, the Maybelline Fit Me Matte+Poreless Foundation is a lightweight and medium coverage foundation suitable for normal to oily skin. The buildable formula of the matte foundation makes it easy to work in layers without it feeling heavy on your skin.
3. Use A Makeup Sponge To Apply Foundation
If you are unsure about what tools to use and how to apply foundation on your face, a damp makeup sponge or blender is the best option. The damp makeup sponge absorbs all the excess foundation and leaves behind a thin and light layer of foundation on your face. Rubbing the bristles of a makeup brush on your skin can make your skin flaky and the foundation can cling on to these patches and look textured.
To apply foundation, use the makeup sponge with short and stippling or bouncing motion to blend the foundation into your skin. Work in very light layers and add more foundation only if needed.
4. Apply Powder Only Where Necessary
Easily the most common cause of a cakey foundation is using too much powder to set your face. Whether you are using pressed or loose powder, be mindful of how much you apply. People with oily skin tend to go overboard with powder as they believe this will help them soak up all the extra shine and keep their skin looking matte all day long. But using too much powder can cause it to quickly pile up on your skin and make your makeup look patchy.
Use a lightweight powder and lightly dust it only to areas that get oily, like your T-zone. You can also use the powder in your under-eye area to prevent your concealer from creasing. Use the Maybelline Fit Me Loose Finishing Powder to provide a finishing touch to your makeup base. The silky lightweight formula of the Fit Me Loose Finishing Powder controls shine while also smoothening your skin's texture.
5. Melt Your Makeup Together With A Setting Spray
Once you are done applying foundation and the rest of your makeup on top, spritz your face with a setting spray to complete the look. Setting sprays not only help keep your makeup in place but melt all your makeup together getting rid of any powdery residue. This gives your makeup a more natural, skin-like appearance. We recommend the Maybelline Lasting Fix Setting Spray if you want to set your makeup with a matte finish and make it last all day. The ultralight formula of the Lasting Fix setting spray controls shine and prevents your makeup from fading.
We hope this step-by-step guide taught you how to apply foundation in a way that it does not cake on your face or become patchy. Want to know even more about how to use foundation the right way? Head over to our Complete Foundation Guide to learn everything about foundation makeup.