Complete Foundation Makeup Guide for Beginners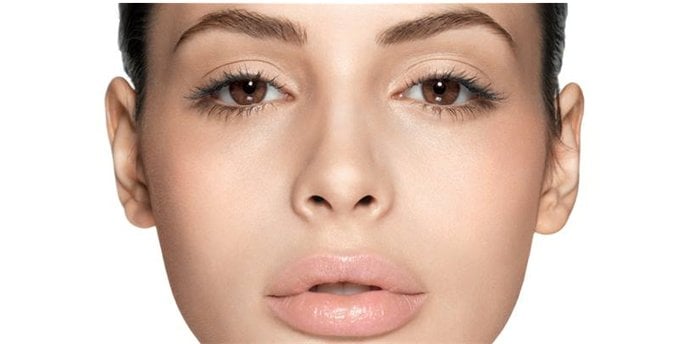 With so many foundation makeup options, application methods, and hacks out there today, it might be difficult to know where to begin. Your foundation makeup base can make or break your look. When it comes to face foundation, one size definitely does not fit all. Different skin types and concerns have very different needs.
Whether you are just entering the world of beauty or want to learn more about foundation, here is a guide to help you understand the A-Z of foundation makeup.
Types Of Foundation
Foundation makeup helps create a flawless makeup base for the rest of your makeup. But not all foundations are the same. They vary in formula, coverage, finish, etc. You also have different foundations for oily skin, foundations for dry skin, foundations for combination skin, etc. Here are some of the most common types of foundation makeup based on their formula.
a. Liquid Foundation
This is one of the most popular and commonly used foundation types. They are usually packed in bottles or tubes and are generally suitable for all skin types. Liquid foundations are easy to work with and one of the best parts of using liquid foundation is that you can easily mix two shades to create a cust om shade for your skin tone.
The Maybelline Fit Me Matte+Poreless Foundation and the Maybelline Superstay Full Coverage Foundation are some of the best liquid foundations that are dermatologically tested and suitable for different skin types.
b. Powder Foundation
Powder foundations are a great two-in-one product that can be used wet or dry. The unique texture of the powder foundation becomes creamy and soft when used wet, and is similar to the texture of a liquid foundation. When used dry, it acts as a pressed powder.
For example, the Maybelline Fit Me Two Way Cake Powder Foundation can be used both, wet and dry to increase the level of coverage. The Fit Me Two Way Cake offers an ultra-smooth poreless coverage that blurs pores on the face without any caking.
c. Pressed Powder
Pressed powder foundations are convenient to apply and are usually used for setting your foundation makeup. Its easy and no-mess packaging makes it a great option for on-the-go touch ups. Since powders have a mattifying finish, it is typically favoured by those with normal to oily skin. For example, the Maybelline White Super Fresh powder absorbs oil and sweat and gives you a fresh look all through the day.
d. Loose Powder
Another great option for people with normal to oily skin is a loose powder. Loose powders help control shine and give your face a natural-looking matte finish. The only downside of loose powders is that they can be messy to work with if you are a beginner. But with regular practice, you will be able to unlock all the benefits this lightweight foundation makeup has to offer. We recommend trying the Maybelline Fit Me Loose Finishing Powder. This mineral powder provides the perfect finishing touch to your makeup base and is available in a collection of shades to fit any skin tone.
e. Cream Foundation
Cream foundations are thicker and richer than liquid foundations, making it a great foundation for dry skin. These foundations are moisturizing and provide high coverage with a dewy finish. Use a light hand while working with cream foundations as little goes a long way with these foundations.
f. Stick Foundation
Just as the name suggests, a stick foundation is a type of foundation makeup that is available in a solid form. Stick foundations are heavier than liquid foundations and can easily look cakey on your skin if not applied correctly. The packaging and formula of stick foundations make it perfect for traveling. The high coverage of stick foundations means you can also use it as a concealer.
How To Choose The Right Foundation
a. Shade and Undertone
Your foundation shade depends on the colour of your skin. Your skin colour determines how light or dark the shade of your foundation will be. Your undertones, on the other hand, determine the hue of your foundation makeup. A skin's undertone is the colour that comes from underneath the skin. While people's skin may change colours depending on the season and if they have a tan on or not, the undertone of their skin remains the same. With 18 unique shades made to fit diverse Indian skin tones, the Maybelline Fit Me Matte+Poreless foundation ensures a foundation fit for everyone.
Skin's undertones are categorized into the following three tones:
1. Warm Undertone
If your skin has hints of yellow or golden, you have a warm undertone.
2. Cool Undertone
If pinks, blues, and purples are the dominant colours that peek through your skin, you have a cool undertone.
3. Neutral Undertone
If you have a mix of both, warm and cool hues, you have a neutral undertone.
There are a variety of ways in which you can test your undertone to know the right kind of foundation you should use for makeup. Some of the most common ways are – checking your veins, testing jewelry, or testing your skin against white paper.
b. Finish
Before using foundation makeup, it is important to know the kind of finish you desire.
Here are some of the most common foundation finishes available today.
1. Dewy Foundation
Foundations with a dewy finish impart a radiant and glowing look to your face. They have a natural looking shine from within and these are some of the best foundations for dry skin. Dewy foundations add a youthful glow to the face and make your skin look soft and healthy.
2. Matte Foundation
A matte foundation has little to no shine which is why it is one of the most preferred foundations for oily skin. Matte foundations tend to minimize the appearance of your pores. You can try the Fit Me Matte+Poreless Foundations, one of the best foundations for oily skin. The Fit Me Foundation is for normal to oily skin and refines pores for a natural-looking matte finish.
3. Satin Foundation
Satin foundations lie somewhere between dewy and matte foundations. A satin foundation helps refine your pores but it is not as flat as a matte foundation. It also adds a light radiance to your skin without looking as glowy as a dewy foundation
c. Coverage
The finish of your face foundation depends a lot on the level of coverage it offers. A foundation's coverage is the opacity of the foundation.
Here is a breakdown of some of the three different coverage levels your foundation makeup can have:
1. Sheer/Light Coverage
If you do not have too much discolouration or hyperpigmentation and have little to no blemishes and acne scars, opt for a sheer or light coverage foundation. These foundations have a very low colour pigmentation which lets your skin peek through after application. It offers the most natural and skin-like finish to your skin.
2. Medium Coverage
Medium coverage foundations have a slightly higher level of opacity but they still maintain a skin-like finish. Most medium coverage foundations are also buildable and can be layered to create a full coverage look.
For example, the Maybelline Fit Me Matte+Poreless is a natural-looking, medium coverage liquid foundation that can be layered to increase coverage according to your liking.
3. Full Coverage
Full coverage foundation makeup completely covers your skin and hides all imperfections. These foundations have a high concentration of pigment and give you a flawless and even complexion. The Maybelline Superstay is one such full coverage foundation that delivers 24-hour wear for concentrated coverage and a flawless finish. The saturated color pigments provide an ultra-transforming effect in this lightweight yet high-impact coverage formula.
How To Apply Foundation
Before you even start to apply foundation makeup, make sure your face is clean and prepped. Wash your face using a gentle cleanser and apply moisturiser as you would normally do. Clean and hydrated skin is important for a flawless foundation application. Wait for around 5 – 10 minutes for the foundation to get completely absorbed into your skin before you start applying foundation.
1. Apply a lightweight primer to create a smooth canvas for your foundation makeup. Use a pore filling and blurring primer for oily skin and a hydrating primer for dry skin. A primer improves the longevity of your face foundation and helps it last all day. Try the Maybelline Master Prime primer to blur away your skin concerns, smooth out your skin's texture, and refine the look and feel of your skin.
2. Choose your foundation and apply a few dots of the foundation makeup to the centre of your face. Focus your coverage in the centre of your forehead, nose, and chin area, and blend it outwards. Use a foundation brush or a damp beauty sponge to blend the foundation. You can add more foundation to the rest of your face if you have pigmentation or scarring. The key is to give you an even complexion without making your makeup base look heavy or unnatural.
3. While applying your foundation makeup, remember to use small bouncing or stippling motion to blend the foundation in. Dragging your foundation brush or your makeup sponge along your face in a "painting" motion will make your foundation look streaky.
4. Wait for the foundation to dry before setting it with power. If you have dry and flaky skin, we advise you to skip this step. You can set your under-eye concealer with powder if you need to.
5. Once you are done applying the rest of your makeup, lock everything in place using a makeup setting spray. The Maybelline Lasting Fix Setting Spray sets and extends your makeup with a matte finish that lasts all day. The Lasting Fix setting spray helps to prevent makeup from melting or fading.
Foundation Makeup Tips
1. Always blend your foundation down to your neck to avoid a harsh foundation line along your jawline. And don't forget your ears!
2. When buying foundation, swatch the different shades along your jawline or from your cheek to your neck. This ensures that your face foundation matches your neck.
3. If you have a medium or full coverage foundation that you want to sheer out, mix a few drops of the foundation to your moisturiser. This makes your foundation look like a tinted moisturiser or a BB cream.
4. When finding a foundation match, wait for around 5-10 minutes after swatching to make sure the foundation does not oxidise. Oxidising is the chemical reaction of the foundation makeup with the oxygen in the air that makes it turn darker or more orange. The best foundation match for your face would be the one that retains its colour even after a few minutes.