7 Smokey Eye Tips To Ace The Stunning Eye Makeup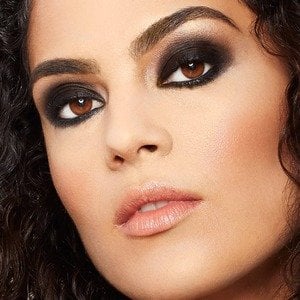 Smokey eye makeup is equal part sexy and daunting! If not done incorrectly, this eye makeup style can look messy and make you look tired, haggard or worse, it can leave you with raccoon eyes. If you are dreading that you might end up with the wrong eye makeup look, don't worry, we got you covered. Here are the 7 smokey eye tips that will help you create an edgy and glamorous smokey eye makeup look every time.
How To Do Smokey Eyes? - 7 Smokey Eye Tips to Ace Eye Makeup
#Tip 1- Do your eyes first to avoid messy under-eyes
When creating a smokey eyeshadow look, we recommend finishing your eye makeup before applying your foundation and concealer. Doing your face makeup first probably comes to you naturally, but the dark eyeshadows from your smokey eyes tend to fall out and can lead to a messy under-eye area. Starting with eye makeup makes it easy to clean up any mistakes or product fall out later.
#Tip 2- Use a primer on your eyelids to avoid smudges
'Not to prime' is a crime – and this is especially true when creating a dramatic smokey eye makeup look. Priming your eyelids before going in with dark and bold colours ensures that the colours stay in place all day and do not smudge and fade. Since smokey eyes require a lot of blending, priming your eyelids helps create a smooth base that makes the blending process easier. Using a brightening concealer as a primer is a great way to make your eyeshadow pop. You can pick a concealer that is one or two shades lighter to give your eyelids a brightening effect. Applying concealers and primers on your lids also prevents your eyeshadows from creasing. You do not want your smokey eyes to be filled with fine lines now, do you?
#Tip 3- Blend and blur to avoid demarcations
Looking for effective smokey eye tips? Well, blending and blurring all the dark colours together is the key. To create a seamless blend of colours, use a fluffy blending brush and blur away any harsh lines using small circular motions. Smokey eyes are meant to be carefully smudged – in a way that they look undefined without looking messy. Make sure that your smokey eyes appear gradient and blurred and have no clear demarcations between the different eyeshadow shades.
#Tip 4- Try to stay close to lashes
The secret to achieving the perfect smokey eye makeup lies in putting the darkest shade at the lash lines. Keeping the darkest hues at the lash point makes sure you are engaging more attention to your eye makeup rather than face makeup. Remember, while applying the darkest shade at the lash line, you must be careful not to go down beyond your lower lashes as this process might end up with darker ghostly eyes. For the best practice, place the darkest shades closer to the lash lines and spread the colour subtly as you go down.
#Tip 5- Use brown and add warmth to smokey eye makeup
Those who are in love with the sultry dark black eyeshadow look can skip these smokey eye tips however, those who want to add warmth and dimension to their eye makeup can certainly follow the suggestion. When a tint of warm dark brown mixes with black eyeshadow, it gives a super attractive look. To add more drama to your eyes, you can line the underneath of your eyes with a black pencil. Wait, the eye makeup is over yet. Next, you have to take a shadow brush and dip it into brown eyeshadow and again place it over the area created with a pencil. Now comes the real task, blend together and get an intense eye smokey eye makeup look.
#Tip 6- Use kajal when in rush
Wondering how to do smokey eyes when in hurry? Well, grab the kajal and create a quick and easy smokey eyeshadow look in no time. Smokey eyes with kajal are a beginner-friendly option that is as easy as one, two, three! Use a creamy and blend-able kajal like the Maybelline Colossal Kajal and create a # on the outer third of your eyelid. Using your finger or a dense blending brush, smudge the kajal and add your favourite eyeshadow shade to the rest of your eyelid. Voila! It's done! Now that you know how to do smokey eyes, you can rock a grungy eye look even when in rush.
#Tip 7: Experiment with colours
While black is the dominant shade in most smokey eyeshadow makeup, go beyond black smokey looks and experiment with different colours like deep wine, dark brown, navy blue, and more to create stunning smokey eye makeup. Try blue smokey eyes for a fun pop of colour or create a natural smokey eye look. Want to do natural smokey eye makeup? Just blend a matte neutral shade to prepare the base. Next, apply a matte dark colour to the outer corners. Apply dark eyeliner pencil at the bottom and top lash lines. With the help of a pencil brush and start the blending process. And you're done with the natural smokey eye makeup! Read on to know which 5 eye brushes you must have in your vanity.
Add extra oomph to a matte smokey eye look by using shimmer eyeshadows on your eyelid – gold smokey eyes will complement every eye colour and skin tone! Use a gold eyeshadow shade from the Maybelline 24K Nudes Eyeshadow Palette on the inner half of your eyelid and blend it with a dark brown eyeshadow for a soft and subtle smokey eye look or go all out with black!
With so many colours to try out, it can be difficult to choose. Use the Maybelline Virtual Try-On tool to solve your dilemma. Play with different eyeshadow shades and give yourself a virtual makeover at home. Additionally, utilize the Maybelline Foundation Finder tool to find an exact match of your foundation shade and then complete your face makeup and lip makeup like a pro.
If this is your first time creating a smokey eye makeup look, we recommend keeping Q-tips, micellar water, and makeup-removing wipes handy to clean up mistakes. Use a bright highlighter in the inner corner of your eyes and under your eyebrows to amp up your smokey eyeshadow look. With these 7 smokey eye tips and tricks, you will be on your way to mastering the smokey eyes in no time!