8 Tips To Ace Your Sweat-Proof Makeup This Summer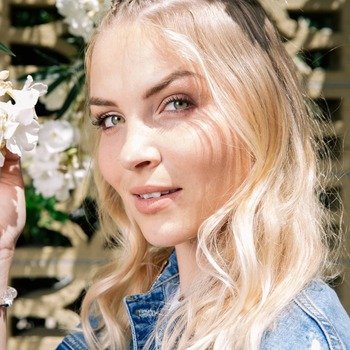 Summer is here and so is the scorching heat, humidity and sweat. This means, the moment you step out wearing makeup, chances are that your hours of hard work will either get ruined or melt away. Some of the major makeup issues in summers are cakey foundations, smudged mascara, sticky lipsticks, shiny forehead and more. A messy makeup and sweaty face can often embarrass you. Wondering how to stop sweating on face after makeup and achieve a well-put-together look? The answer is by following sweat-proof makeup tips. Here are some sweat-proof makeup tips to keep your face looking natural, fresh, and pretty, no matter how high the humidity gets.
8 Sweat-proof Makeup Tips
Follow the list of 8 sweat-free makeup tips to ace the face makeup game.
1. Use the right primer
Right after moisturising your face, dive into your makeup bag to find a good primer. A primer does more than just helping your makeup last for long hours. It is responsible for prepping the right base for your face makeup without feeling like a heavy additional layer. Using a mattifying primer is one of the easiest ways to get the ball rolling and achieve an oil-free and sweat-proof makeup as it helps to keep excess shine at bay while blurring imperfections. So, conclude your search for how to stop sweating on face after makeup and use the right primer as per your skin type.
2. Apply a light base
Remember, when you are focusing to achieve sweat-free makeup, less is more. And to enjoy a flawless sweat-proof makeup look in summers without worrying about the products melting away, limit your base makeup. Your base layers can look cakey when the formulas mix with sweat. Especially when you are wearing a face mask, the sweat on your face can be profuse and clog the pores because of the heavy base. We'll recommend you to use a skin tint that will give both skincare and makeup benefits.
Alternatively, you can jump straight on the concealer if you are doing makeup for a sweaty face. However, if you are someone who cannot do without foundation, opt for one with a matte texture and finish. Not sure of your foundation shade? You can use the Maybelline Foundation Finder Tool to find your best match from the comfort of your home. Further, don't forget to lock your base with compact powder as it will help to control oil, shine, and sebum on your face.
3. Ditch the powder blush
Looking for sweat-proof makeup tips? Ditch the powder blush during the sweltering summer months. We agree that blush adds balance and a youthful glow to any look but using a powder formula can make your face look cakey. To take your sweat-proof makeup up a notch, we recommend you switch to either a cheek tint or a creamy lipstick as blush to add some vibrancy to your cheeks.
4. Don't miss the highlighter
Everyone loves a good, natural, and glowing complexion in the summertime but since a lot of sweat-proof makeup relies on using matte products, you might be missing the glow a bit. Highlighters are a great way to add warmth and dewiness to your sweat-proof summer makeup. This shimmering product should be applied to the high points of your face such as your nose, chin, brow bone, and more, to catch the light, make your complexion shine, and amp up the drama even further!
5. Colour your eyes with sheer shades
Rich, deep eyeshadows have their place, but they can look heavy in summers. To lighten up your summer and sweat-proof makeup look, use sheer, pastel hues and let your natural complexion peek through from underneath. Light eyeshadow shades match the carefree vibe of summer and look good even when smudged a bit with sweat. The bonus is that because sheer colours are subtler, you almost can't go overboard and limit your kajal smokey eyes for humid weather with ease.
6. Opt for a waterproof mascara
The list of sweat-proof makeup products is incomplete without a waterproof mascara. When it comes to eye makeup, long-wear formulas are your only defence against sweating on a hot day. Opt for a waterproof mascara to coat your lashes from root to tip without any flakes, clumps, and smears. Make sure to also stock up on makeup removers to remove the sweat-proof makeup.
7. Go for a matte lipstick
Don't forget, the soft skin on your pout is incredibly susceptible to sun damage. Begin your sweat-free makeup for lips by shielding your lips with a nourishing lip balm. Then, toss your creamy lipsticks with liquid matte lipsticks. Go for long-lasting, waterproof, and transfer-proof formulas that offer great coverage.
8. Finish with setting spray
It's not the number of sweat-makeup products you use that determine how long your makeup will last but the trick to using it. So, it is necessary to finish your makeup routine with a setting spray. The setting spray will help to seal in all the sweat-proof makeup products that you have used, prevent them from fading, smudging, cracking and make your makeup last until you take it off with a makeup remover.
Once you are confident, keep these simple sweat-proof makeup tips in mind and look the best from the rest this summer! And if you're unsure of the lipstick or eyeshadow shade for the summer makeup, try the Maybelline Virtual Try-On tool. This tool helps you experiment with different lip makeup products virtually, without any commitments. Now that finalising your sweat-proof makeup products has now become easy with this tool, you can finish face, eye, and lip makeup like a pro.