The Blushed Nudes Eyeshadow Palette
The Blushed Nudes Eyeshadow Palette
Rs.905&nbsp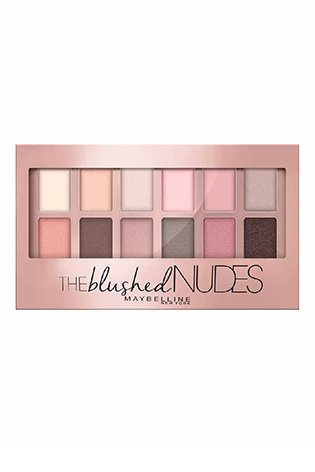 The Blushed Nudes Eyeshadow Palette
Rs.905&nbsp
By clicking on this button, you are about enter an augmented reality visual experience.
Maybelline's The Blushed Nudes Eye Shadow Palette introduces 12-shades-in-1 rose-gold infused nude eye shadow palette to create endless, natural and barely-there eye makeup looks.
Create different looks for different occasions with the highly versatile 12 easy-to-wear blushed shades. Go from soft blushed nude eyes in the day to bold rose smokey eyes at night
- 12 nude shades to mix and match
- Easy and smooth application
- Long lasting
STEP 1: Color the entire eye area and shade the lid for a gradient effect.
STEP 2: For a more dramatic look, contour the crease and line the eye.
Quads:
1. Color entire eye area
2. Shade lid
3. Contour crease
4. Line around eye
Trios:
1. Color entire eye area
2. Shade lid
3. Contour crease
Duos:
1. Shade lid
2. Contour crease