6 Effective Tips To Achieve The Best Summer Makeup Look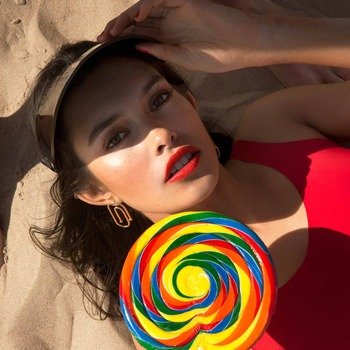 Do you want to look the best in all your summer party makeup looks but are afraid of the inevitable makeup meltdown? Summer brings along extreme humidity and heat. The hot weather often leads to melting foundation, sticky skin and sweat tricking down your face which calls for a change in your usual makeup process. So, replace your regular makeup routine and try new summer makeup looks like a pro with the six tips provided below. This will help you achieve the best makeup for the summer heat and look fresh and glowy all day!
6 effective summer makeup tips
Here is a list of 6 summer beauty tips that you must try to ace the summer makeup game.
1. Don't skip the primer
The humidity causes your pores to work on overdrive and produce more sweat and sebum. This often leads to your summer makeup slipping off your face easily. The best way to avoid this is by priming your face well. Before you start creating any summer makeup looks, apply some primer to your t-zone.
You can opt for a mattifying primer as it will reduce shine, even out your skin and fill your pores. It will also help hold the foundation on your skin better and make it last longer.
2. Set it with a powder
No matter what summer makeup looks you are creating you must set your face makeup with powder to make it last all day. The best way to make your summer makeup budge-proof is by using a loose powder. After applying your foundation and concealer, place the loose powder on the areas of your face where you crease the most. Let it sit for a few minutes and dust it off after. This process is known as baking and it helps seal your base makeup in for longer.
Pro tip: If you have a long day ahead of you, keep a compact powder handy. This will help you touch up on the go and keep your summer makeup looks in place. You can use some powder highlighter and apply it to the high points of your face. This will help you add glow back to your skin.
3. Go for a lightweight foundation
Looking for summer beauty tips to prevent makeup meltdown during the hot weather? Simply replace your heavyweight foundation with a lightweight one. You can even opt for a face tint to get both skincare and makeup benefits. The combination of soaring heat with humid weather doesn't really make a great pair. In this situation, with your summer makeup, less is always more. So, choose either a foundation with a lightweight texture or go for a skin tint and create different summer makeup looks without any worry. Need assistance to find your perfect shade of foundation? Try the Maybelline Foundation Finder tool which allows you to virtually browse through a wide variety of shades and try them in real-time.
4. Waterproof mascara
While doing your summer eye makeup, it is best to keep the look to a minimum. Fill in your eyebrows and apply a single metallic eyeshadow colour across your lids. This will balance out your look and make your summer eyeshadow look pop. The most important step while doing your summer eye makeup is to load your lashes with mascara. With a help of mascara, your eyelashes will look beautifully fluttery and wispy.
Pro tip: If you're creating summer pool or beach party makeup you must use waterproof mascara. This will help keep your mascara in place and not make you look like a panda.
6. Lip tint
Want to master the summer makeup rules? Here is what you should do. If your summer makeup goal is something minimal yet fresh, then lip tints will be the perfect way to seal your summer party makeup look. A lip tint will add a perfect flush of natural colour to your lips. It'll help you achieve the stained lip makeup look. If you don't have a lip tint, we'll help you DIY it. Simply take some lip balm on a mixing plate. Add a bit of your powder blush and mix the two well. This will give you a beautiful tint! If you don't have any blush, you can also use your lip liner or creamy lipstick instead. Make sure you mix it well and dab it on your lips slightly.
6. Blush those cheeks
Searching for summer makeup tips? Embrace blush and breathe new life into your cheeks. Summer makeup looks are all about the pops of colour and the flushed makeup look. While doing your face makeup, don't forget to load your cheeks with blush. Applying blush will liven up your look while giving your skin colour and life. Confused about which blush shade to choose? With the Maybelline Virtual Try-On tool, you can virtually try out different blush shades from the comfort of your home.
Pro tip: If you don't have a blush on you while you're on the go, you can simply use some lipstick! Take some creamy lipstick on your fingers and warm it up. Apply it to your face and blend it well. This will add a healthy flush of colour to your skin.
Now that you know different summer makeup tips, you can brave the sweltering summer heat and keep your face, lip, and eye makeup intact. So, this summer, say goodbye to makeup meltdowns and create different summer makeup looks like a pro.