These Summer Makeup Trends Are Here To Rule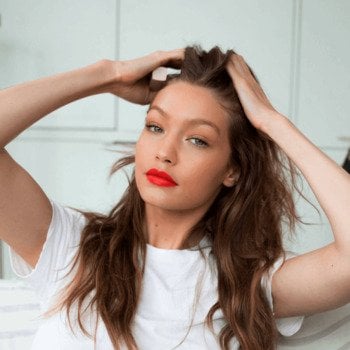 Summer is here and now is the time for you to create a statement with your makeup. This is the right time to try some of the jaw-dropping summer makeup trends and enjoy your beach days or pool parties to the fullest. Whether you want to go dramatic or keep it subtle with a no-makeup makeup look, we're here to help you do it all. Stay tuned as we share the latest summer makeup trends and some genius makeup hacks for summer that will help you shine bright like a diamond while you pose for your sun-kissed pictures.
4 Summer makeup trends you should try
• Fresh skin
The idea of fresh skin or no-makeup makeup look is here to stay. Ditch the foundation and go in straight with the concealer once you are done priming your skin. If you still wish to use a foundation, make sure that you use a shade that matches your skin tone and undertone (and use it sparsely). You can now find your ideal foundation shade with the Maybelline Foundation Finder tool. Once done, don't forget to lock your base with powder. This will help your makeup from washing away. To give your skin a naturally flushed look, you can add a hint of nude blush, fit me concealer and follow it up with a highlighter to enjoy that luminous glow from within. Trust us, creating this summer makeup look is super easy.
• Detailed eyebrows
Looking for summer makeup looks to rock a simple event? Go for fluffy eyebrows this summer. Your eyebrows can make or break your entire look, so it is very important to shape your brows well. You may have witnessed numerous eyebrow makeup trends, from soap brows to thin brows and more, but the fluffy eyebrow trend will never go out of style. All you need to do is brush your brows well and use an eyebrow pencil to outline the shape from head to tail. Then, fill in the gaps, shape the tail and blend well for a defined and fuller appearance.
• Negative space eyeliner
The double-winged eyeliner or smokey eyeliner trend is quite impressive, but this is definitely the year to try your hands on something new – the negative space eyeliner. The negative space eyeliner is one of the best summer makeup trends as this trend invites more room for you to play with colours. To achieve the negative space eyeliner look, start by creating a classic cat-eye along your lash line. Then, pick the line back at the outer corner of your winged liner and go back towards the inner corner of your eyelid. Leave a good amount of space between the two lines and you are all set. You can use your favourite eyeshadow shade to add colour to the space in between. If you wish to go a mile extra, you can finish this summer makeup trend by applying kajal on your lower lash line.
• Voluminous lashes
Go for voluminous lashes this summer. This summer makeup look for the eyes will help you add a dramatic effect to your eyelashes effortlessly. You can create an instant volume by sweeping the volumising mascara brush from the root to the tip with gentle pressure and instantly add dimension to your eyes.
• Tinted lips
If you're bored of your coral, red, brown or fuchsia lipstick makeup look, it's time to try something different this summer. Enhance the natural colour of your lips by applying a tinted lip balm. The lip balm will not only make them look better, but also protect your pout from the harsh summer sun.
Finalising your favourite summer makeup trend is now easy with the Maybelline Virtual Try-On tool. From subtle to colourful summer makeup trends, this tool will help you experiment with different face makeup, eye makeup, and lip makeup products virtually, without any commitments. Once confident, try the above-mentioned summer makeup trends to have all eyes on you this season!