How To Do Soap Brows - Latest Eyebrow Trend Taking The World by Storm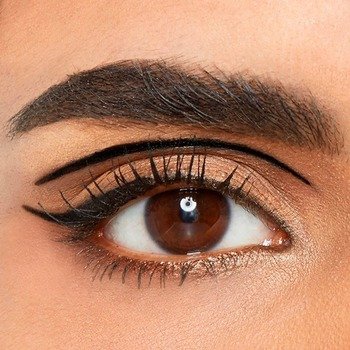 If shaping eyebrows wasn't a tough task already, beauty enthusiasts and social media have made it tougher by introducing several unique eyebrow trends that are hard to replicate. While some are of them are outright bizarre, there are some that are actually genius. Soap brows are one such trend that has become the latest buzz in the beauty world and making waves all over the internet. Soap brows have hit the scene to help everyone achieve fluffy, defined eyebrows with ease. And yes, the soap eyebrow trend is a must-try for anyone who's been looking to switch up their eyebrow grooming method with minimal commitment. Want to learn more about the season's hottest eyebrow look? We're here to help you with what is possibly the easiest eyebrow tutorial. Read on to know what soap brows are, how to do soap brows at home, and more.
What is the soap eyebrow trend?
Basic definition: You just use a bar of soap in place of brow gel. Coating the eyebrow hair in the soap helps it stay in place for longer, and allows you to mould the strands to your liking. What look do you get when you follow the soap brow tutorial? The result is like brushed-up eyebrows, leaving you with full, fluffy brows that look flawlessly groomed. The soap eyebrow trend is best for those with medium to thick brows who don't need to fill in sparse areas. Those with thin or sparse eyebrows can still achieve the soap brow look with the help of an eyebrow pencil.
Moreover, this technique is not only loved for the result, but also for the low cost required to get the desired look. And the best part is that you don't need to find or purchase a new makeup product to try the soap eyebrow trend since you will most likely have a bar of soap in your bathroom cabinet, waiting to be put to use. But you need to pick the right soap to create an impressive hold that can last all day long. Confused? Don't worry as we're here to help you understand more about how to do soap brows.
What kind of soap should you use?
The type of soap you choose matters here. You don't want to use an opaque soap bar (the one that's milky white), as it will transfer a white flaky cast on your eyebrow hair. Besides, regular soaps can be quite harsh and drying on the skin. It's important to use a soap that's safe to use on your face to avoid irritation. Look for a clear, hydrating option like a bar of glycerine soap with nourishing ingredients to ensure that your eyebrows are not damaged in any way during the process.
Glycerine soaps are known to be one of the mildest and gentlest cleansers available in the market. Additionally, these soaps coat the eyebrows and lock the strands in place for a long time. After it is activated with water, the soap coats your hair and dries. It also seals in moisture to create that glossy and fluffy look. All you need to do is make sure that the soap is transparent in colour and goes on clear when applied to your skin to achieve the perfect soap eyebrow trend. Below is a step-by-step tutorial on how to do soap brows at home.
How to do soap brows at home?
Step 1: Fill in sparse brows
This step is optional and depends on the type of eyebrows you have. If you have thin or sparse eyebrows, this step is for you. Use an eyebrow pencil and create light, feathered strokes on areas that need filling in. Once you are satisfied with the fullness of your eyebrows, move to the next step.
Step 2: Prep your spoolie brush
Firstly, grab a clean spoolie and lightly dampen it with some water. To enhance the hold of your soap brows, we recommend that you dampen your spoolie with some setting spray. Make sure you spray it wisely as too much wetness can foam up the soap. Go ahead with the next step before your brush dries.
Step 3: Reach out for your soap
Gently swipe your damp spoolie across the soap, going back and forth a few times to gather some of the product. Remember, less is more to start with and later, you can pick more soap if required. Now, it's showtime.
Step 4: Coat your eyebrows
It's time to jump on the soap eyebrow trend of your dreams. Comb the soapy brush through the hair and shape your brows in the way you want to set them. The soap doesn't dry very quickly, so you have enough time to work with it until you find an arch you like. Once satisfied, allow the soap to dry well and you're done!
As much as it's fun to play with different face makeup products and trying out the latest trends, removing them is not something we particularly enjoy. Plus, you never know how those products will look on your skin. But what if we told you that you can try as many makeup products as you want, without worrying about your skin or the removal process? Yes, it's possible with the help of the Maybelline Virtual Try-On tool. This tool helps you virtually experiment with different face makeup, lip makeup, and eye makeup products in an easy, hassle-free manner, without any commitments. You can also find out your ideal foundation, concealer, or powder shade match virtually, by answering a few questions on the Maybelline Foundation Finder tool. Once confident, try your hands on the above-mentioned easy yet effective tutorial on how to do soap brows and look the best from the rest effortlessly!