Makeup Removal 101: Learn How To Remove Your Makeup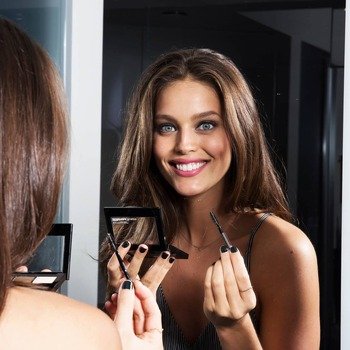 Your makeup was on point for the party you just attended. The perfect glowy base, and lip and eye makeup surely made several heads turn and fetched you lots of compliments. However, regardless of how excited you were to create that makeup look, removing it is a daunting and exhausting process. You (like everybody else) might want to jump straight to bed without removing makeup. After all, it's fine to sleep with makeup on for one night, right? No! Makeup that is trapped in your pores can sometimes pave the way for skin concerns like acne. And rubbing your face with a towel rigorously to remove makeup won't work here. Removing makeup is essential but doing it correctly is crucial to ensure your skin is glowing and healthy. Wondering how to remove makeup? Read on as we are here with a detailed guide to help you understand how to remove makeup the right way.
How to remove makeup?
Follow the steps mentioned below to understand how to remove foundation from face and remove eye makeup efficiently:
1. Face makeup
Step 1: The first step in learning how to remove makeup is to start with your face makeup. Your face and neck makeup take up the most surface area and need to be removed thoroughly.
Step 2: Take a cotton pad and drench it with some micellar water. Pro tip: Always use a cotton pad or soft towel to use micellar water.
Step 3: Next, gently swipe the cotton pad across your cheeks, forehead, nose and neck. Swiping in upwards motion will help you get rid of the foundation, concealer, contour, blush and highlighter.
Step 4: Replace your cotton pad in case the current one gets too soiled.
Keep repeating this process till your cotton pad shows little to no traces of makeup.
2. Eye makeup
The eye makeup products we usually use are waterproof and long-lasting. Hence, it is crucial to learn to remove eye makeup properly and efficiently without hurting your eyes.
Step 1: Start by pouring some micellar water on two cotton pads. Place each cotton round on one eye and gently move it in circular motions.
Step 2: Now gently swipe the cotton pad gently in an upward motion. This will help you get rid of all the glitter, eyeshadow, and eyeliner.
Step 3: Pay special attention while removing your kajal and mascara. Fold a cotton pad soaked in micellar water and place your lashes in between. Gently rub the cotton pad to get rid of your mascara. Those who use waterproof mascara and are searching for answers to the question of how to remove waterproof mascara can use this method.
Step 4: Struggling to removing your kajal or eyeliner? Take an earbud and soak the tip in micellar water. Gently run the tip of the earbud across your waterline and voila, you will get rid of all your kajal and eyeliner.
3. Lip makeup
Wait, the makeup removal steps are not over yet. What about your lip makeup? Lipstick removal is not that difficult, yet most people struggle with the process when their stubborn liquid lipstick refuses to come out completely. Read on if you're wondering how to remove lipstick.
Step 1: Apply some micellar water on a cotton pad and swipe it gently across your lips. You can also use coconut oil to remove lip makeup. This will remove any of the lipstick residue and leave your face feeling squeaky clean.
Now that you know how to remove makeup using micellar water, it is time to use your favourite cleanser and thoroughly cleanse your face. You can also go for the double cleansing method, which ensures that you get rid of every last bit of makeup left on your skin. Complete the makeup removal steps final steps by applying a toner and finish it off with a hydrating moisturiser and lip balm.
So, now that you know how to effortlessly remove makeup, go ahead and experiment with different makeup looks and slay like a queen. If you're unsure about trying new looks, head to the Maybelline Virtual Try On tool, where you can try out different products virtually from the comfort of your home without spending a single penny. You can also browse through our wide catalogue of makeup products and choose the ones that suit you the best.
What's more! You can also check out the Maybelline Foundation Finder tool when you are trying to find the perfect shade of foundation for yourself. It helps you choose from multiple shades and pick out the right shade and complete the base makeup skilfully.
We hope this guide will put an end to your search on how to remove makeup and help you remove eyeliner, kajal, and mascara effortlessly.