3 DIFFERENT DIWALI MAKEUP LOOKS TO TRY THIS YEAR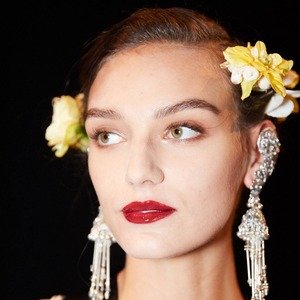 Diwali calls for decorating the house with lights, worshipping Goddess Lakshmi, spending time with friends and family, and bursting crackers. And for some of us, Diwali is also the perfect opportunity to get all dolled up and glammed for the gram. You probably have your outfits, jewellery, and accessories all planned out by now, but what about makeup? Before picking that beauty blender, hear us out. Whether you are a makeup newbie or an absolute pro, these three Diwali makeup looks will have you looking and feeling your best this festive season.
3 Different Diwali Makeup Looks
1. Diwali Makeup Look For The Girl Next Door
Simple and charming – the girl next door means effortless, no-fuss feminine makeup. So, the best Diwali makeup look for you is one that is equal parts charming and modest.
Step 1: Start the simple Diwali makeup for your face by mixing a few drops of liquid highlighter with your foundation to get a naturally dewy look that glows from within.
Step 2: For the eyes, start by applying a pink eyeshadow shade all over your eyelids – you can even go straight in with your fingers. If you are in the mood for a little bit of glam, jazz up your simple Diwali makeup by adding some sparkly and shimmery eyeshadow to the inner corners.
Step 3: Keep the look minimalistic by finishing the eye makeup with a few coats of volumizing or curling mascara to get fluttery lashes. Add a rosy flush to the complexion with a pink blush on the apples of your cheeks.
Step 4: Colour your pout with nude or pink lipstick or go for a tinted lip balm if you want a simple makeup for Diwali.
2. Diwali Makeup Look For The Desi Girl
Sugar, spice and everything nice – this desi girl loves going all out with a dramatic jhumka, a vibrant saree, a beautiful bindi, and lots of bling. Complement your extravagant traditional attire with this equally glamorous Diwali makeup look that keeps all eyes on you.
For this look, start your eye makeup before you do your base as the glittery eyeshadows could have a lot of fallout and nobody has the time for that.
Step 1: Prime your lids with an eyeshadow primer or concealer and instead of setting it with powder, pat on some shimmery gold eyeshadow on your eyelids. Use a dark brown eyeshadow to intensify the outer corner of your eyelid. If you are feeling adventurous, experiment with a cut crease to take your Diwali makeup up a notch.
Step 2: No Indian makeup look is complete without a kajal – line your upper and lower lash line with a deep, black kajal and add a winged eyeliner to turn up the glam. Get bold and dramatic lashes with a volumizing mascara and you are all set to let your eyes do the talking.
Step 3: Once you are done with your eye makeup for Diwali, move on to face makeup and prepare the base by applying a primer. Follow it up with a long-lasting foundation and cover your skin imperfections with a concealer. Give your complexion a sun-kissed look by adding a nude peach blush to your cheeks. Sweep the blush on the bridge of your nose for some added flush.
Step 4: Balance the glitz and glam of the eyes with a soft, cream lipstick colour that flatters your skin tone. Lip makeup with warm shades of peach, coral, or brown will complement the golden eyes and add the perfect finishing touch to this traditional Diwali makeup look.
3. Diwali Makeup Look For The Boss Babe
Sultry, bold, and fearless – the boss babe turns heads wherever she goes, and she needs an equally fierce makeup look for her Diwali card party.
Step 1: Start your Diwali makeup by applying a primer. Go for a medium-coverage foundation and use minimal concealer to ace the base.
Step 2: Enhance your bone structure by contouring your cheekbones, jawline, and nose and some powder highlighter to illuminate the high points of your face and brighten up your complexion.
Step 3: Define the arches of your brows with an eyebrow pencil and make a statement with a dramatic smokey eye look - the bolder the better.
Step 4: What better than powerful red lips to tie the entire Diwali makeup look together? Outline your lips with a lip liner and fill it in with bold red lipstick. Lock your makeup in place and set everything with a setting spray and you are all set to slay this bold look.
Use the Maybelline Virtual Try-On tool to pick a lipstick shade that enhances the natural colour of your lips and gives you a 'My Lips But Better (MLBB)' look. This tool lets you experiment with various makeup products and choose the one that suits you the best. Want to ace the base for your Diwali makeup look? A perfect shade of foundation is all you need. Wondering how to find your perfect shade? Head to the Maybelline Foundation Finder tool and get your exact shade match at home without spending a penny.
Whether you want a simple Diwali makeup look or a glam desi look, you can dazzle in any makeup look you create. So, choose from the list of makeup looks and get ready for Diwali!