Makeup Gifts: Take Your Pick From These & Create The Perfect Gift For Makeup Lovers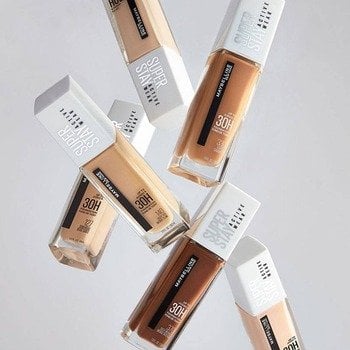 The festive season is knocking at the doors, which means you'll be stepping out and attending several social events and gatherings. Obviously, arriving empty-handed for any event is not going to be an option. So, why not surprise your party host with a specially curated hamper and show them your love and appreciation. And if your host is a makeup junkie, buy them a makeup gift set as it is a great gifting idea for makeup lovers and different from the usual gifts. If you are in a pickle of what to add to your makeup gift set, we've got your back. We have compiled a list of makeup gifts that are sure to make every makeup lover jump with excitement. Keep on reading to find the perfect list of gifts for makeup lovers in the face, eye, and lip makeup category.
A Complete List of Makeup gifts
Shower love on your makeup-enthusiast friend with the following list of makeup gifts:
1. Face makeup
Giving face makeup products as a gift can be a little tricky as getting their foundation and concealer shades right can be very difficult. However, with the Maybelline Foundation Finder tool, you can pick their perfect shade easily. All you have to do is, choose a shade closest to your skin tone and you will automatically receive a list of face makeup products in their shade. You can add a foundation, concealer, and pressed powder to your makeup gift hamper.
If the person you are curating a gift for is an aspiring makeup artist, you can add the entire shade range of these base makeup products. This as a gift for makeup enthusiasts will add a lot of value to their kit and be of great help in their work. If you want to jazz up this cosmetic gift basket with more face products, you can add primer, loose powder, blush, and highlighter as well. This will really help them create a complete face makeup kit.
2. Eye makeup
Looking for makeup gift ideas? Why not pack eye makeup essentials and gift your loved one. Including eye makeup products in your makeup gift set will surely make every makeup enthusiast happy. Creating different eye looks is where the creativity of makeup lovers really shines. For eye makeup gifts, start by choosing an eyeshadow palette. Even a simple eyeshadow palette is a very versatile product that can help create multiple looks. You can add a basic nude palette or opt for something colourful. Apart from eyeshadow, adding an eyeliner as a cosmetic gift to the hamper is also a great idea. It can be a gel eyeliner or your standard black liquid eyeliner. If you want to experiment, you can also opt to gift coloured eyeliners. This will be a great addition to the makeup gift set as it will enable them to experiment with their looks more.You can even add mascara, eyebrow pencil and kajal to this makeup gift set. These eye makeup gifts will make for a great hamper and will surely impress the beauty obsessed.
3. Lip makeup
Gifting lip makeup products is one of the best makeup gift ideas that never fails to show its magic. Lip products are surely a fan favourite and loved by everyone. They can be used on an everyday basis with or without a full-face makeup. You can pick from a wide variety of lipstick shades ranging from brownish nude to deep burgundies or reds. While buying lipsticks, you can choose between creamy matte or liquid matte lipsticks. If you want your lip makeup gifts to last for a long time, you can opt for liquid lipstick. As these lipsticks last through the day without a need for a touch up. If you are confused about which shade to pick, you can take the assistance of the Maybelline Virtual Try On tool. With this tool, you can upload a picture of the person you are choosing a gift for and try different lipstick shades on them virtually. Not just lipsticks, you can virtually try on different face makeup and eye makeup products from the comfort of your home and purchase what you like.
To complete the lip makeup gift set, you can add a lip balm that will help the user prep their lips before applying lip makeup. You can choose between a tinted lip balm or one without any colour that will help them achieve soft moisturized and plump lips.
Now that you have the makeup gift ideas and list ready with you, you can create a personalised makeup gift set for your loved ones and bring a smile and glow on their faces.Additionally, write a note for them and introduce these advanced tools so that they can experiment with makeup and appear in their best version.