12 Gifts For Women's Day To Make Your Lady Love Feel Special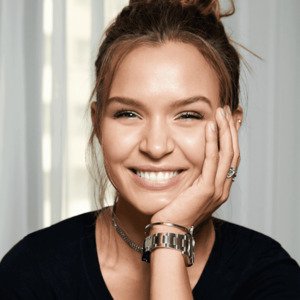 International Women's Day is around the corner, and this is the perfect time for you to show your loved one how much she means to you. But why settle for only chocolates or flowers when you can give her the gift of beauty? Makeup and beauty products can be one of the best gifts for women's day because not only will these products make your special one feel like the best version of herself, but will also add a little love to her daily beauty routine. If you are looking for some unique and special Women's Day gift ideas for your mother, sister, wife or girlfriend, this is for you. And also, for all you women out there who are reading this! After all, it's a special day for you as well. So, whether you're looking for a Women's Day gift for mom or a little something to surprise your sister, girlfriend or bestie, we're here with our top picks that she will love, use, and remember for days to come. So, make this International Women's Day more special by picking your favourite products from this guide:
Face makeup kit
1. Primer
A primer is one of the most crucial products in any woman's makeup bag as it helps to prep the skin and create a smooth canvas for the rest of the makeup, giving her a radiant look. If your woman has oily skin, go for a mattifying primer. If she has dry skin, go for a dewy primer.
Our picks - Maybelline Fit Me Primer
2. Foundation
Another impressive Women's Day gift for a wife or girlfriend is a foundation. The best starting point to excel in any makeup look is to get flawless and natural-looking skin, which can be achieved by using foundation. Whether your woman's skin is oily, dry, or a combination of both, there is a variety of Maybelline foundations in different shades and finishes for you to choose from. And yes, you need to choose the right shade of foundation to help your lady flaunt the look of her dreams. Not sure of her foundation shade? Head to the Maybelline Foundation Finder tool and help her find the perfect match in just a few clicks.
Our picks - Maybelline Fit Me Matte + Poreless Foundation
3. Concealer
Are puffy eyes and uneven skin tone bringing her mood down? A concealer is one of the best Women's Day gift ideas as it helps to brighten the high points of the face and cover dark circles, acne scars, and blemishes.
Our picks - Maybelline Fit Me Concealer
4. Powder
Make your special one hold her makeup in place and prevent it from smudging by gifting her setting powder. Using a powder not only gives one a natural-looking matte finish but also provides a smooth complexion all day. It also helps to control shine, sebum and sweat on the face.
Our picks - Maybelline Fit Me Loose Finishing Powder
5. Blush
Being a must-have product in every makeup kit, blush is one of the perfect gifts for Women's Day. While buying a Women's Day gift for mom, wife, or any other woman in your life, we recommend investing in more than one shade so that she can experiment with different shades and mix and match colours to create a truly unique hue that flatters her features.
Our picks - Maybelline Fit Me Mono Blush | 16Hr Long Lasting Wear
6. Highlighter
No matter if your lady prefers a natural no-makeup makeup look or loves going full glam, a highlighter will add the perfect finish to her face makeup and transform her makeup game on the go.
Our picks - Maybelline Facestudio Master Chrome Metallic Highlighter
Eye makeup kit
7. Eyeshadow
If she loves creating show-stopping eye makeup looks, here's a women's day gift idea that she would surely appreciate – an eyeshadow palette. Our wide range of eyeshadow palettes can be her companion to create endless eye makeup looks for every occasion. From a mix of subtle and neutral shades to vibrant colours and shimmer, we've got it all.
Our picks - Maybelline Nudes Eyeshadow Palette, Maybelline New City Mini Eyeshadow Palette
8. Kajal and Eyeliner
Help her add intense drama and intensify her eye makeup with a kajal, or eyeliner, or both as a Women's Day gift. These are the best picks for daily use and help to create multiple eye makeup looks with ease.
Our picks - Maybelline Colossal Kajal 24Hr, Maybelline Colossal Bold Liner
9. Mascara
Mascaras are the perfect addition to her makeup kit regardless of the makeup look she wants to create. From soft, fluttery lashes to long and voluminous lashes, mascaras help coat lashes from root to tip and let the eyes do the talking.
Our picks - Maybelline Colossal Waterproof Mascara
Lip makeup
10. Lip balm
If you are looking for something to keep her lips hydrated and nourished all the time, a lip balm can make for a great gift for Women's Day. You can also opt for a tinted lip balm if she likes to add a hint of colour to her lips while protecting them.
Our picks - Maybelline Baby Lips Lipcare Balm, Maybelline Baby Lips Loves Color Lip Balm
11. Lipstick
If she is a lipstick lover, a classic Women's Day gift idea would be to pamper her with her favourite lipstick shades. Soft and subtle or bold and dramatic, pick from the different textures and formulas to suit her every mood. Maybelline lipsticks are long-lasting, non-drying, non-sticky and suitable for all skin tones. Help your girlfriend, colleague, mom, or wife complete her lip makeup and stun the scene with our wide variety of lipstick makeup.
Our picks - Maybelline Color Sensational Creamy Matte Lipstick, Maybelline Sensational Liquid Matte Lipstick, Maybelline Superstay Vinyl Ink Liquid Lipstick
12. Lip Gloss
Is she loves fuller-looking lips, here's a great gift for Women's Day – hydrating lip gloss. From bright pinks or subtle nudes to clear glossy lips, the Maybelline Lip Gloss collection has a wide variety of trending shades that offer shiny, bold, and seamless finish, and more.
Our recommendation - Maybelline New York Lifter Gloss
Keep the above-mentioned Women's Day gift ideas in mind to shower your favourite woman with a personalised gift of beauty. If your lady is super particular and picky, help her create the personalised makeup kit on her own by using the Maybelline Virtual Try-On tool that helps one experiment with different makeup products virtually, from the comfort of your home, without having to spend a penny.