Maybelline New York Lifter Gloss
Maybelline New York Lifter Gloss
Rs.799&nbsp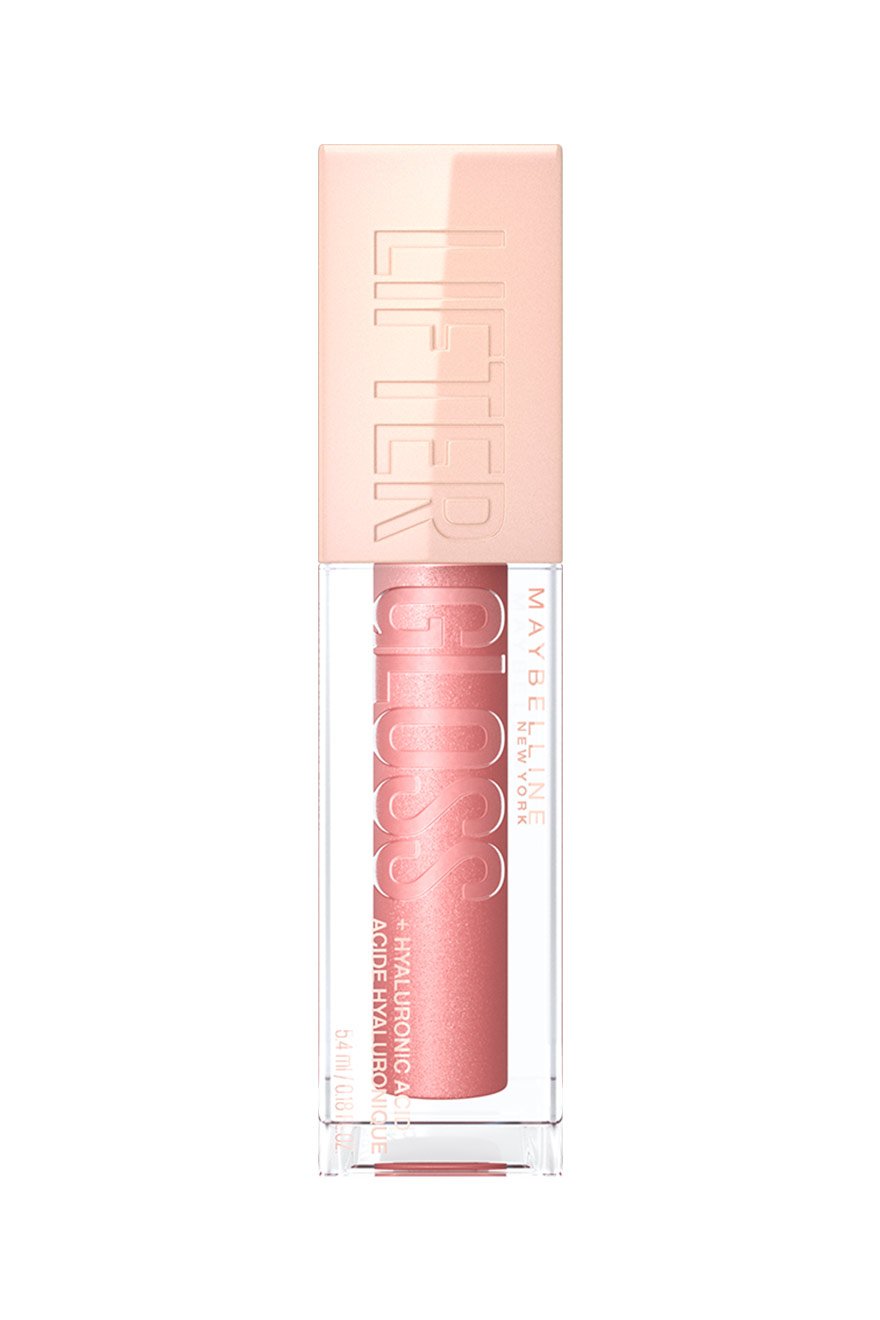 Maybelline New York Lifter Gloss
Rs.799&nbsp
By clicking on this button, you are about enter an augmented reality visual experience.
Relive the 90's lip makeup trend with Maybelline New York Lifter Gloss - a perfect lip makeup product designed for you that gifts super juicy lips with incredible shine. The long-lasting lip gloss leaves a slight tint and shine on your lips, making it look absolutely effortless and natural. Its appealing wet-sheen appearance complements the minimal makeup look and adds the right amount of glam quotient to your everyday makeup look. Pearl, Moon, Petal, and Topaz are the four flattering Maybelline Lifter Gloss shades you can find to embellish your lips. Easy to apply as all you have to do is glide and cover! Looking sophisticated every day is now easy with the Maybelline New York Lifter Gloss!
Applying lip gloss is now super easy with the Maybelline New York Lifter Gloss. Its XL wand applicator efficiently helps cover your lips with the product without causing any mess. Engineered with a long-lasting formula, the Maybelline Lifter Gloss offers supreme long-wear performance. The presence of hyaluronic acid in this long-lasting lip gloss makes lips super hydrated and plump for an extended period of time. Additionally, the lifter gloss helps level up your gloss game. You can simply glide it across your lip contours for a super simple, smooth, and non-sticky application.
Step 1 - Swipe the XL Wand applicator of Maybelline Lifter Gloss at the center of your upper lip and follow the contours of your mouth.
Step 2 - Glide the lip gloss across the entire bottom lip to get plumped and glossy lips.
If you face any issues finding the right lip gloss for you, head towards the Maybelline Virtual Try On tool, which helps you choose the lip, eye, and face makeup products virtually from the comfort of your home.
Lip makeup is the last step of the makeup ritual. So, finish the rest of your face makeup and eye makeup before applying this Maybelline New York Lifter Gloss. For face makeup, you can use primer, concealer, foundation, and powder (You can use the Maybelline Foundation Finder tool to find the ideal shade that matches your skin tone and undertones). For eye makeup, you can trust eyeliner and/or kajal, and mascara for everyday looks. For any glam eye look, you can also use eyeshadow and brow pencil to add drama to your eyes.
FAQ
The Maybelline New York Lifter Gloss adds a slight tint and shine to the lips and offers a long-lasting performance. This lifter gloss comes with hyaluronic acid that helps maintain hydrated and plump lips.
You must use a lip gloss that is designed with long-lasting formula to make gloss last all day. For instance, Maybelline New York Lifter Gloss is a long-lasting lip gloss that boasts long-lasting formula and stays on the lips for a long time.
Maybelline New York Lifter Gloss is infused with moisture-boosting hyaluronic acid that makes lips hydrated and plump which in turn offers a fuller and lifted look.
No, Maybelline New York Lifter Gloss is not sticky. This long-lasting lip gloss is formulated with hyaluronic acid that hydrates the lips without feeling sticky on the lips.