TATTOO STUDIO GEL EYELINER PENCIL
TATTOO STUDIO GEL EYELINER PENCIL
Rs.499&nbsp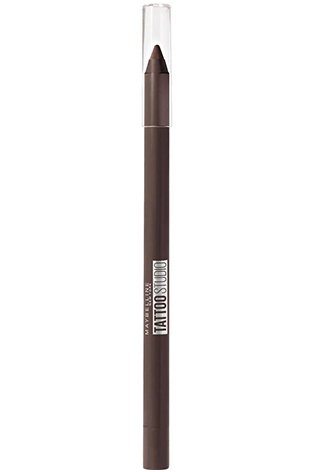 TATTOO STUDIO GEL EYELINER PENCIL
Rs.499&nbsp
By clicking on this button, you are about enter an augmented reality visual experience.
Tattoo Studio Sharpenable Gel Pencil Longwear Eyeliner Makeup is Maybelline's longest wearing eyeliner yet. It dramatically defines the eyelash line in ultra-intense color and delivers a smooth finish that lasts for 36 hours.
Delivering smooth strokes and intense color, this waterproof eyeliner glides on seamlessly for our longest-lasting wear yet! This sharpenable eyeliner delivers pigment-rich hues, precise definition, and a 36-hour finish that lasts from day-to-night and beyond. From classic black to bright white, and every brilliant shade in between, this collection has a perfect shade for your every mood.

1) Waterproof
2) Smudge-proof
3) Sweat Resistant
4) Fade Resistant
Step 1. Starting at the inner corner of each eye , draw a neat stroke along your upper lash line.

Step 2. Make an impact that lasts upto 36 hours.