SOFT OR DRAMATIC, WHICH GLAM MAKEUP LOOK DO YOU PREFER?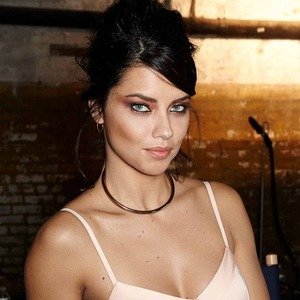 While some people like smokey eyes with bold red lips, there are others who prefer the soft-glam makeup or no-makeup look. But do we all know how to ace these respective looks with ease or have we been mixing and matching whatever we know and have, all this while? Not sure if you're doing your dramatic or soft glam makeup right? Don't worry because help is on your way. We are here with a guide on how you can perfect both the dramatic and natural soft glam makeup look, and give your beauty routine a makeover.
1. Soft Glam Makeup Look
A soft glam makeup look is one that makes you look ethereal and helps accentuate the features of your face.
Face Makeup
For the perfect natural soft glam makeup, start by using a pore-filling primer for a diffused look.
Step 1: To create a flawless base for the soft glam makeup look, use a very light layer of foundation and concealer in your closest shade.
Step 2: Set your foundation and concealer by lightly dusting some pressed powder. Next, add some blush and highlighter to your face for a healthy glow.
Eye Makeup
For your eye makeup, keeping it simple is the best. Apply a light layer of matte eyeshadow, and follow it up with coating a subtle shimmer shade on your lids while stepping out.
Step 1: For the next step of your soft glam makeup look, draw a thin line of eyeliner. You can also use a brown coloured eyeliner for a softer look. Coat your lashes with some lengthening mascara for a wispy look.
Step 2: Don't forget to fill in your eyebrows. This step will help add definition to your face.
Lip Makeup
Finish your soft glam makeup with a muted lipstick. You can also use a tinted lip balm and creamy lipstick to give a beautiful ombre effect to your lip makeup.
2. Dramatic Makeup Look
A dramatic glam makeup will surely make you feel confident and bold! As opposed to the soft glam makeup, you use slightly darker and bolder colours for your dramatic makeup look. If you want to get your full glam makeup on, here is how you can do it:
Face Makeup
Step 1: Start with a dewy primer to create a glowing base for your dramatic glam makeup. Next, use a full coverage foundation and concealer, and dot it across your face. Blend it thoroughly to get an even-toned complexion.
Step 2: Take your contour stick and accentuate your cheekbones and jawline. This will help add structure to your face, which will elevate your dramatic glam makeup. Next, set your full glam makeup with some loose powder. If you struggle with under eye creasing, you can also bake the area with some powder. This will ensure your dramatic glam makeup looks flawless all day.
Step 3: Add some blush and highlighter, and as the last step of your face makeup, set it all in with some setting spray.
Eye Makeup
Step 1: When it comes to a dramatic glam makeup look, your eyes should be doing all the talking! So, don't hold yourself back from experimenting with different and vibrant eye makeup looks. From a subtle cut crease to graphic eyeliners, you can do so much with your eyes and make heads turn!
Step 2: Depending on which look you want to create you can pair it with mascara and kajal. Don't forget to do your eyebrows as it will make your dramatic glam makeup look even better!
Lip Makeup
Seal the deal of your dramatic glam makeup with a lipstick shade of your choice! From deep reds, bright pinks to a chocolatey brown, you can take your pick to create an iconic pout.
Wondering how the soft glam makeup or dramatic makeup look will look on you? You can head to the Maybelline Virtual Try-On tool and virtually try out different products and looks. Choose the perfect foundation shade as per your skin tone and undertone by using the advanced Maybelline Foundation Finder tool. These tools will help you assess your undertone and skin tone and recommend shades that fit you perfectly! So, it is time for you to experiment with your makeup and look beautiful as ever. So, for your next rendezvous, which look do you pick - Natural soft glam makeup or full glam makeup? Try these above-mentioned tutorials and shine like the diva that you are!