5 Rocking Concert Makeup Looks That Will Have All Eyes On You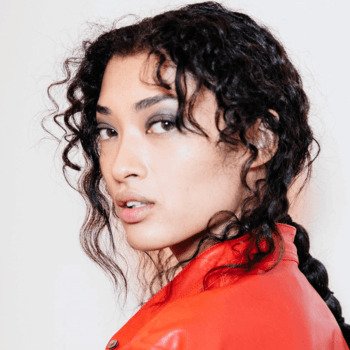 Imagine you've just grabbed tickets to see your favourite artist or band and you are quite excited to attend it and make the most of it. While you are occupied with figuring out what kind of outfits you'll wear at the concert, allow us to tick off one thing from your concert To-Do list – creating a stunning 'concert makeup look' that will make you stand out from the crowd! Whether you're attending a Jazz, Rock or EDM concert, we've got you covered, courtesy some inspiration from singer-songwriter Ananya Birla's music festival makeup looks. Ananya Birla is one of the new faces of Maybelline India. Deciding your concert makeup look may seem a little overwhelming, but there's nothing to worry about as we've got you covered. From funky to bold looks inspired by different music genres, here is how you can sport the best music festival makeup and rock Ananya Birla's Makeup looks while grooving to her tunes.
1. Rock concert
If you are attending a rock concert, you should consider going for a look that is edgy and bold. For your Rock concert makeup, go for a bold, black eye makeup look and pair it with a black leather jacket and boots. Start your music festival makeup by doing your face makeup as usual before moving to your eyes. For the eyes, fill in your brows with the slim-angled tip eyebrow pencil that will help you achieve defined eyebrows and get the natural brow look. Now take a black eyeshadow to create a dramatic smokey eye makeup look. Once you are done applying the eyeshadow, intensify the look by using a bold eyeliner and pair your eye makeup with a nude lip shade.
2. Jazz concert
If you are in mood for a stylish jazz night, try this vibrant makeup look that spells funky and chic. Prep your face and add a luminous glow to your complexion with a primer. To cover your blemishes, use a natural coverage concealer before applying foundation. Get a flawless music festival makeup look by finding your perfect concealer shade match using the Maybelline Foundation Finder tool. Next, add some blush to the apples of your cheeks and flaunt a radiant, fresh look. Add colour to your eyes by using orange eyeshadow and complete this concert makeup look with fuchsia lipstick to have fun with contrasting colors.
3. Pop concert
Let your eyes do all the talking with this pop concert makeup look. For this look you can play around with pink eyeshadow shades to create endless eye makeup looks. First, complete your base makeup as usual using foundation, concealer, and then contour and set your face with setting powder. Next, for your eye makeup for the concert, line your upper lash line with some eyeliner and don't forget to wing it out. Apply a coat of washable mascara to achieve voluminous lashes without any clumps. Finish your eye makeup for concert by drawing little stars, hearts, or flowers under the eyes, near the outer corner by using a waterproof liquid eyeliner.
4. Rap concert
For a rap concert look, try a fashionable avatar that takes center stage and makes you look like the star of the show. For this concert makeup look, start by doing your base makeup and applying blush on your cheeks. Follow this step by using highlighter on the high points of your face and blend it well for a dazzling shine. Keep your eye makeup for this concert simple by using a kajal that will intensify your eyes. Use a waterproof and smudge-proof kajal and enjoy the event freely. Begin your lip makeup by applying a nourishing and hydrating lip balm. Then, opt for a red lipstick to complete this classic and perfect concert makeup look.
5. EDM concert
EDM concerts call for high-end drama. Keep your base makeup simple and take your eye makeup for concert a notch higher by adding lots of shimmer. Shape your eyebrows well and then apply a shimmery bronze eyeshadow all over your eyelids for a glam yet easy concert makeup look. Take things to the next level by also adding glitter to your eyebrows as glittery eyebrows are hip and will make you stand out from the crowd.
Finding the perfect concert makeup look is now easy with the Maybelline Virtual Try-On tool that helps you experiment with different makeup products from the comfort of your home, without having to spend a penny. Once confident, try one of the above-mentioned music festival makeup looks and shine brighter than a star.