5 Fool-proof Eyeshadow and Lipstick Combinations That You Should Try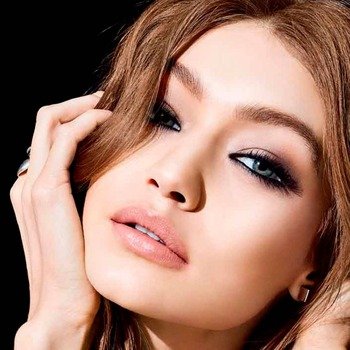 With so many shades of lipstick and even more eyeshadow options available in the market today, it is normal to feel overwhelmed while figuring out the perfect pair of eye and lip makeup. Even though makeup is a form of self-expression, and you are free to pick and choose the colours you want to play with, some colours just work together and create a gorgeous combination. Whether you want a bright pop of green on your eyelids or a bold red on your lips, we're here with some trendy eyeshadow and lipstick combinations that are sure to satisfy every makeup lover out there!
Must-try eyeshadow and lipstick combinations
1. Emerald Eyeshadow with Nude Lipstick
Jewel-toned eyeshadows are a great way to make your makeup pop while still keeping the look classy and sophisticated. An emerald eyeshadow with a nude lipstick colour is a powerful duo that you can never go wrong with. Matte or shimmer, the emerald eyeshadow adds drama to your makeup while the nude lipstick colour balances it out. If you do not want your entire eyelids to be green, you can also try using an emerald eyeliner or create a smokey eye by keeping the emerald eyeshadow concentrated only on your inner eyelid. The Maybelline Sensational Liquid Matte Lipstick in the shade Bare It All is the perfect pinky nude lipstick colour that will complement the emerald eyes.
2. Gold Eyeshadow with Red Lipstick
There is nothing more classic than bright red lipstick. Channel your inner vintage avatar by pairing hot red lipstick with shimmery gold lids. Red lipstick colour instantly transforms your look and brightens up your pout. The Maybelline Superstay Matte Ink Liquid Lipstick in the shade Dancer is a true warm-toned red that is classic while still being modern and on-trend. Cover your lids in gold glitter to complement the bold red lip. Try the Maybelline Nudes Eyeshadow Palette for sparkling gold shades that are infused with metallic gold pigments. The shimmering eyeshadow shades will go hand in hand with the red lips to create a stunning look that is equal parts sultry and glamorous.
3. Pink Eyeshadow with Fuchsia Lipstick
Add a twist to the monochrome makeup look by pairing two contrasting colours of the same family. This combination may sound confusing at first but the key to acing this look is keeping the pink on your eyes soft and subtle and adding a bright pop of hot pink on your lips. Flaming Fuchsia from the Maybelline Color Sensational Creamy Matte Lipstick range is a bright lipstick colour that will create a striking contrast with a pastel pink eyeshadow. If you are looking for an eyeshadow palette with natural pink shades, try The Blushed Nudes Eyeshadow Palette from Maybelline. With 12 rose-gold infused eye shadow shades, you can create endless, natural, and barely-there eye makeup looks to rock with your bright pink lipstick. The pink-on-pink eyeshadow and lipstick combination is the perfect harmony of chic and fun.
4. Brown Eyeshadow with Peach Lipstick
Brown eyeshadow is one of the easiest eye makeup looks that suit all Indian skin tones. From deep and rich mochas to soft caramel browns, these eyeshadow colours are versatile and effortless. And what's more, they are also super easy to style with peachy shades of lipsticks. The Maybelline Color Sensational Creamy Matte Lipstick in the shade Rosy Peach is an easy, everyday lipstick colour that will complement the brown eye makeup. The Nudes Eyeshadow palette from Maybelline has 12 versatile nude brown shades from soft everyday colours to deep browns for all different skin tones. Experiment with different shades and hues of brown and pair it with this soft peach lipstick colour for a work and college-appropriate makeup look.
5. Taupe Eyeshadow with Violet Lipstick
Violet lipsticks are usually not everybody's cup of tea, but if you have decided to step out of your comfort zone and play with this vibrant lipstick colour, colour your eyelids with a neutral and barely-there shade of taupe to balance out the lips. Transformer from the Maybelline Superstay Matte Ink Liquid Lipstick range is a super-saturated vibrant lipstick colour that you can rock with a sheer wash of taupe on your eyelids. Not sure if you can pull off such a bright violet lipstick? Head over to Maybelline's Virtual Try-On tool to test the lipstick before you buy it! And for all you crazy risk-takers out there, if you're up for trying another eyeshadow and lipstick combination, swap the matte taupe eyeshadow for something with shimmer and glitter to take your look to the next level.
Finding the right eyeshadow and lipstick combination might seem intimidating but experimenting with different shades of lipsticks and various eyeshadow colours and textures is a lot of fun. If you are an absolute beginner, try the fool-proof lipstick with the eyeshadow combinations mentioned above to solve all your colour-coordinating dilemmas on the go! And if you are ready for some more fun, mix and match the shades and interchange the pairs to discover your style. Remember, the possibilities are endless! Need even more ideas about what shades of lipstick to wear during different seasons? Head over to the Best Lipstick Shades for Every Season blog for more seasonal tips and tricks! That's not it, you can also find your ideal foundation shade and excel in your face makeup with ease by heading to the Maybelline Foundation Finder tool!