5 Trending Lipstick Shades To Help You Look The Best From The Rest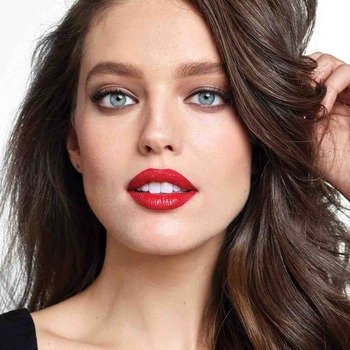 The best part about makeup, especially lipsticks, is that it has no rules and there is no perfect time to amp up your lip makeup. Your lips are your canvas and you can paint your them with the most exciting, latest lipstick shades. No matter if you are a beauty enthusiast or a makeup novice, the easiest way to try a new look is with a fun, fresh and trending lipstick shade. Remember, lipstick is to the face is what punctuation is to a sentence – both are important. Lipsticks aren't just about making a statement but can also help to transform your entire makeup look in seconds. From a flashy orange lip shade to a bold red shade, it's time to do your lips some service with some hot and trending lipstick shades. Ahead are some striking and latest lipstick trends of 2023 that will help to colour your pout with the best.
5 Trending Lipstick Shades
1. Bold burgundy
There is no denying that lipstick can easily light up your face with sass. If you are a fan of dark, bold lipstick shades, there is no better time to pull out those vampy hues with a trending lipstick shade. Wondering which is one of the bold, trendiest colours to wear? Burgundy is the answer. This reddish-brown colour is inspired by the colour of wine and is elegant, edgy, moody, timeless, sophisticated, and unexpected yet surprisingly wearable on all skin tones.
• Our recommendation – Maybelline Color Sensational Creamy Matte Lipstick – Burgundy Blush
2. Splashy orange
Orange is the colour of fun, and creativity and is very flattering and complementary to all skin tones. The orange colour is cool but feels electrifying and energising – swipe it on your lips and you're guaranteed to experience a mood lift.
• Our recommendation – Maybelline Superstay Matte Ink Crayon Lipstick – Laugh Louder
3. Rich berry
If red isn't your vibe but you're after a statement lip colour, a low-maintenance but high-impact lipstick trend of 2023 is a rich berry shade. The berry lipstick shade is a fool-proof way to look effortlessly put together and super cool. It is a fresher take on the standard burgundies and dark browns that you may usually see and is the ripe pick for a look that's vibrant but edgy.
• Our recommendation – Maybelline Superstay Matte Ink Liquid Lipstick X Pinks Edition – Initiator
4. Tanned brown
A brown or nude lipstick shade is a great option for those who like to play safe. This is also the perfect lip colour if you wish to excel in the no-makeup makeup look. It is somehow both, edgier and easier to pull off than any other lip shade and pairs perfectly well with most outfits and skin tones. Opting for the brown lipstick trend will provide rich colour and create the definition you want.
• Our recommendation – Maybelline Sensational Liquid Matte Lipstick – Bare It All
5. Bright red
You can never go wrong with classic and vibrant red lipstick. This signature shade pairs well with just about everything and can be jazzed up for a party or toned down for a more casual event, being perfect for all occasions and clothes. The red lipstick trend is elegant, effective, refined, and sure to stand out anywhere and everywhere you wear it.
• Our recommendation – Maybelline Color Sensational Ultimattes – More Ruby
• Pro tip: We are sure that you would want to protect your lips before trying any of these latest lipstick shades. So, the best way to begin your lip makeup is by applying a nourishing lip balm. A lip balm will prevent drying and chapping of your lips while also protecting your pout from the sun. Try the Maybelline Baby Lips Lipcare lip balm to heal, soothe and pamper your lips with the love and care it needs.
Not sure which lipstick shade that will suit you best? Head to the Maybelline Virtual-Try-On tool to try a variety of lip makeup, eye makeup and face makeup products virtually, from the comfort of your home, without having to spend a penny. You can also try the Maybelline Foundation Finder tool to find your perfect foundation, concealer, and powder shade match on the go. Once you are confident, try the above-mentioned trending lipstick shades and look the best from the rest effortlessly!