8 Steps To Simple Yet Stunning Evening Makeup Look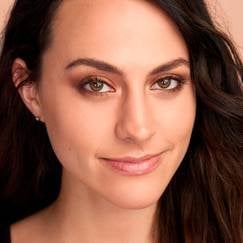 Evening makeup looks call for high drama: a bit of shimmer, bright eyes that pop, and bold lips! Dark colours can sometimes be harsh for the day but work well for the evening time Though evening makeup looks can seem difficult to achieve at first, there's nothing to worry. Here's a stepwise guide for a glamorous yet simple evening makeup look that will turn heads wherever you go.
Step 1: Begin with primer
Skin prep makes a huge difference in how your face makeup will sit on your face. Start with cleansing and moisturizing your face and then apply a primer to blur large, open pores, help your makeup glide on smoothly, and to make it long-lasting. The Maybelline Fit Me Primer will create a smooth canvas for the rest of your makeup and give you a radiant evening party makeup look.
Step 2: Create a flawless base
The next step of your evening makeup is creating an even complexion. Dot your foundation all over your face and neck for a seamless base. To ensure a smooth and non-streaky application, dab the foundation with a makeup sponge or brush instead of sweeping it across. It is important to choose the right shade of foundation that matches your skin tone and undertone and you can find your perfect shade match by using the Maybelline Foundation Finder tool.
Step 3: Apply concealer
Using a concealer, brighten the high points of your face such as the bridge of your nose, top of your cheekbones, and the centre of your forehead, and cover dark circles, acne scars, and blemishes. For a natural, yet snatched look, apply the concealer using the facelifting technique. Make sure you blend the concealer well, using a brush, makeup sponge, or your fingertips, as the last thing you want to do is attract attention to the spots you are trying to conceal.
Step 4: Sculpt your face
Add some definition to your evening makeup look by contouring your cheekbones and jawline. It is important to blend the contour well so that your face makeup doesn't look muddy. To take your simple evening makeup up a notch, contour your nose with the Maybelline V-Face Duo Contour Stick and add sharpness to your final look.
Step 5: Colour your cheeks
Give your skin a natural-looking rosiness with a pink or wine blush. Apply it on the apples of your cheeks to make your skin look fresh and flushed. For a natural evening makeup, you can opt for shades such as peach or rose from the Maybelline Fit Me Mono Blush collection.
Step 6: Put on some glow
Use a highlighter for your evening party makeup look and turn up the glam quotient. Begin by applying it on your cheekbones in an upward motion, and then, apply it to the bridge and tip of your nose and on your cupid's bow. This will add a dazzling shine and glow to your skin.
Step 7: Let your eyes do the talking
Define your brows by brushing them out with a spoolie and then use an angled eyebrow pencil to fill them in. Try the Maybelline New York's Define & Blend Brow Pencil for some fine, natural-looking strokes. Next, use the brightest shades from the Maybelline New City Mini Eyeshadow palette for vibrant eyes. Avoid using the exact same shade of eyeshadow as your outfit as it will throw off the balance of your makeup look. Next, use eyeliner or kajal or both to intensify the evening eye makeup. Finish it off with a few coats of waterproof mascara to your lashes for a long-lasting effect.
Step 8: Fill in your lips
The final step to complete your evening makeup look is to add colour to your lips. Start by using a lip balm to keep your lips soft and hydrated all through the evening. If your lipstick always feathers or bleeds outside your natural lip line, it's time to add a lip liner to your daily makeup routine. Lip liners define the shape of your lips and give your lips a crisp, clean outline that keeps your lipstick in place. Complete your lip makeup with a bold lipstick shade to add a splash of colour to your lips. If you're not sure about the lip shade to use with the rest of your glam evening makeup look, use the Maybelline Virtual Try-On tool to try different lipstick colours and textures virtually. From soft creamy bulltet lipsticks to bold, matte liquid lipsticks, you can play around with all the Maybelline lip makeup products from the comfort of your own home and find a shade that flatters your complexion and ties the makeup look together.