7 Easy Tips To Excel Your Makeup For Mature Skin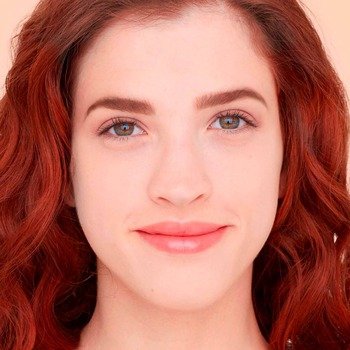 With age, your skin changes dramatically. While fine lines and wrinkles come naturally with age, mature skin also becomes drier, loses elasticity and develops an uneven tone or texture. Getting older might come with its challenges but looking good shouldn't be one of them. A great way to look flawless all day, every day is to have a proper skincare and makeup routine in place. Why do you need makeup, you ask? Makeup heals you and helps you feel empowered and confident whenever you look in the mirror. If you feel that wearing makeup for mature skinis not a thing, it's time to think again! We're here with some makeup tips for mature skinthat will change your opinion, help you embrace the ageing process and put your best face forward.
7 simple tips to ace the mature skin makeup
Listed below are 7 simple makeup tips for mature skin that would help to master the art of makeup even during advancing age.
1. Restore your radiance
As you age, you may notice that your skin is slowly losing radiance and luminosity. So, to bring back your complexion's vibrancy, you should start yourmature skin makeupwith a primer. Using a primer helps to prepare your skin and create a smooth canvas for the rest of your face makeup. Makeup for old womenor anyone for that matter is incomplete without a primer because this product help to provide your skin with a radiant finish, a brighter look, and a seamless base.
2. Hide the signs of ageing
Cover the signs of ageing, achieve the perfect finish and create a flawless canvas with foundation. Usingfoundation for mature skinwill help you get an even complexion and smooth texture. A high-pigmentation foundation for mature skin is made of a lightweight formula that provides an ultra-transforming effect toyour mature skin makeup. And yes, if you're unsure of your perfect shade, don't worry as we've got your back. You can now find your ideal foundation by utilizing Maybelline Foundation Finder tool.So, hide the signs of ageing by applying a foundation for mature skin like and focus on other areas as needed.
3. Cover dark circles and blemishes
Looking for makeup tips for mature skin? Cover dark circles and blemishes and ace the mature skin makeup game. Eyes are the first thing that people notice. Unfortunately, the skin around them is often the first area to show signs of ageing like dark circles, under-eye bags and more. Adding concealer to yourmakeup for mature skinand using the right amount can help you can hide various signs of ageing and reduce blemishes. Make sure to keep your application light for seamless coverage. Remember - less is more!
4. Bring colour and glow back to your face
You can revive your younger self by adding a touch of colour to the apples of your cheeks. Using blush can enhance the makeup for ageing skin and instantly perk up the look of your entire face. Follow this step by adding shine to your cheekbones, brow bones, and the bridge of your nose. Enjoy a luminous glow-from-within by applying a highlighter to brighten your complexion and enhance natural radiance.
5. Try the full brow trend
Searching for makeup tips for mature skin? Try the full brow trend. Having full eyebrows can help you achieve a youthful look. Begin your makeup for mature skinby shaping your eyebrows and filling in sparse or uneven brows with an eyebrow pencil. The Maybelline eyebrow pencil is made of a precise tip that helps you get the desired look with ease. From light and natural-looking to a defined and thick brow, the Maybelline eyebrow pencil can do it all.Voila! Your brow makeup for ageing skin is done!
6. Pump up your eyes
A simple yet elegant eye makeup can do wonders to your look. To start eye makeup for mature skin, line your upper lash line with eyeliner. Next, create a bold and thick line so that your eyes look big and dramatic. You can define your eyes and make them stand out with a kajal. Show off your bold and beautiful eyes with the kajal that will give you a long-lasting, waterproof and smudge-proof colour. Apply mascara to finish your eye makeup for mature skin to soften, lengthen, and volumize your eyelashes effortlessly. If you wish to take eye makeup for mature skin up a notch higher and want to accentuate your eyes more, you can start your eye makeup by using eyeshadow and experiment with colours.
7. Colour your lips
Lip definition often softens with age. An easy way to take care of your lips and enhance their natural colour is to use a lip balm. You can try a tinted lip balm that will help to hydrate, heal, soothe and colour your lips. If you are a lipstick lover and want to give your pout a burst of colour, go for shades like light brown or try nude lip colours. When it comes to lip makeup for old women, the Maybelline lipsticks are a perfect fit as they provide your lips with high pigmentation and long-lasting moisture. You can simply outline the lipstick a little more than your natural lip shape to make them appear plumper and fuller.
Follow these makeup tips for mature skin and make a youthful appearance. Not sure if the mature skin makeup tips would work for you? Head to the Maybelline Virtual Try-On tool that helps you experiment with different face makeup, lip makeup, and eye makeup products virtually. Once you are confident, follow these simplemakeup tips for mature skinand look the best from the rest.