5 Drugstore Makeup Essentials Every Girl Should Stock Up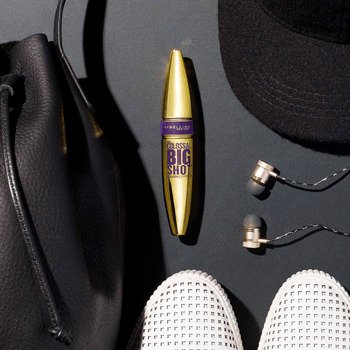 As much as we desire to own those high-end makeup products, majority of them are sadly expensive! While these products are great, they can burn a hole in your pocket. But who said these expensive products were the only option? You can make drugstore makeup products your best buddy and effortlessly achieve stunning and transformative results. Drugstore makeup is affordable and packs makeup options that are as good, and sometimes even better! And, we are here with the list of makeup essentials that will help you build an affordable makeup kit and shine like a diva. What's more, these affordable makeup products are beginner-friendly, so anyone can create simple and super glam looks as well. That's not all, we also have budget makeup recommendations for each category which we are sure you'll love.
Top drugstore makeup essentials
Check out the list of drugstore makeup essentials that are all you need to create a stunning glam look:
1. Kajal
A kajal is a budget-friendly drugstore makeup product that has to be a staple product in every kit. Just one stroke of a jet-black kajal can transform your eye makeup by adding depth and dimension to your eyes. In fact, kajal pencils are also quite versatile, for instance, you can use it as an eyeliner or to create smokey eyes. The Maybelline Colossal Kajal 24 HR is a cult favorite kajal. This kajal is infused with the goodness of aloe vera, vitamin C, and vitamin E, making it the perfect addition to your vanity.
2. Concealer
The next product you should have in your affordable makeup kit is a concealer. It is ideal for daily use and can be used to hide pigmentation, dark spots or to simply brighten your face. The Maybelline Fit Me Concealer is one of our top picks for affordable makeup. This concealer blends like a dream and helps you get just the right amount of coverage without burning a hole in your pockets.
3. Powder
Another great essential to have in your kit of budget-friendly makeup products is a face powder. Powders are great to set your face makeup and for touch-ups on the go. Pressed powders also provide good coverage and can be great for daily use! Choose the Maybelline Fit Me Matte + Poreless Pressed powder to even out and mattify your skin. If you prefer using loose powders, the Maybelline Fit Me Loose Finishing powder can be your best bet. This loose powder will have you sorted for a long time. The texture is silky and lightweight, and gives your base makeup a seamless finish!
4. Mascara
If you're not an avid makeup user, simply applying mascara can be a game-changer for you! A few coats of mascara will make your eyes appear bigger and fresh. Affordable mascaras are a great choice as they are often better than high-end ones. Since it is also advisable to replace your mascara tube every 3-6 months, using affordable mascara can be a wise choice. Mascara can also double up as a multipurpose product as you can use it for your lashes as well as your eyebrows. Whether you want curling, lengthening, or volumizing mascaras, Maybelline has them all for you to pick from!
5. Lipstick
Any makeup kit is incomplete without lipsticks! And if you are someone who likes to own and experiment with different shades, affordable lipsticks are a match made in heaven for you. A good lipstick is sure to elevate your makeup look and take it from 0 to 100! In fact, lipsticks are the most versatile drugstore makeup product as it can be used as a blush, eyeshadow, colour corrector and more! If you prefer long lasting lipsticks, you can opt for a liquid lipstick. For daily use, you can use creamy matte lipsticks from Maybelline to jazz up you look!
Now that your affordable makeup kit is ready, it is time to pick the products that suit you the best. You can use the Maybelline Virtual Try-On tool that helps you virtually try out different eye makeup, lip makeup, and face makeup products, without any commitment. To find the right shade for your base makeup, you can use the Maybelline Foundation Finder tool. These tools help you pick your perfect shade of foundation, concealer, and powder.
With these five budget-friendly makeup products you can start your makeup journey and create glam looks every day! While building a kit with affordable drugstore makeup products, it is best to choose products that can be used in several ways. This will help you make the most out of every product.