3 Gorgeous Anniversary Makeup Look Ideas To Have All Eyes On You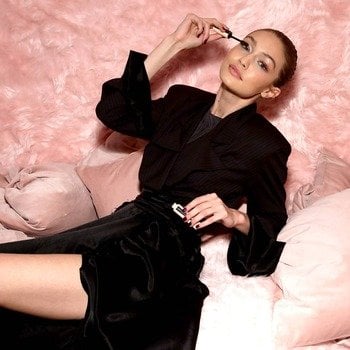 It may seem like yesterday when you said "I do" to each other, but you are almost a year down (or maybe more) and now you are planning your anniversary. Wedding anniversaries are indeed a very special day in one's life and we're here to make this day extra special for you by helping you turn into a gorgeous diva. It's time to steal the show and surprise your spouse with a stunning anniversary makeup look. Here are some marriage anniversary makeup ideas that you can excel with ease. 
3 Gorgeous Anniversary Makeup Ideas
Check out the list of different anniversary makeup ideas and make your special one fall in love with you once again.
While you're busy planning a big anniversary party to celebrate your first year of togetherness, take out some time to finalise this glam anniversary makeup look. To achieve this wedding anniversary makeup look, start with a primer and follow it up with a full coverage foundation. Using foundation will help you get an even complexion and smooth texture. Next, sculpt your face and define your features by contouring your cheekbones and jawline. Create an effect of shadow and light to add sharpness to your marriage anniversary makeup look. Next, add a spotlight to your face with a highlighter.
Give a dramatic effect to your eyes by creating the cut crease eyeshadow look. Apply a brown eyeshadow to the crease of your eyes and smudge it well. Then, use a brightening concealer across the lid and cut your crease in a fine semi-circle. Set it using a white eyeshadow. Finish off your eye makeup by using eyeliner to create a smooth winged eyeliner look. For the lips, use maroon lipstick that matches your anniversary makeup mood. 
2. Contrasting makeup look 
If you have a quirky personality and want to try something new, then a contrasting makeup look might work well for you. Complete your base makeup by applying the primer, foundation, concealer, and some loose powder. Then, add a pop of colour to your face with a pink blush. Amp up your wedding anniversary makeup look by using an illuminating highlighter on your cheekbones, the bridge and tip of your nose and your cupid's bow. This will add a dazzling shine and glow to your skin.
Take your eye makeup a notch higher by colouring your eyelids using green eyeshadow and pairing it with a blue eyeliner to elevate your lower lash line. Define and enhance the beauty of your eyes with kajal. Start your lip makeup by using a lip balm to nourish, soothe and protect your lips. Layer it on with fuchsia lipstick to have fun with contrasting colours. 
Keep your marriage anniversary makeup look natural and let the texture of your skin shine through with the 'no-makeup' look. For this quick and simple anniversary makeup look, we recommend skipping the foundation and going in straight with the fit me concealer after using a primer. While a primer will help to visibly reduce large pores and get a smooth and even base, concealer will help cover any blemishes or dark spots. Next, lock your base, and control oil, shine, and sebum on your face with a setting powder. Give your skin a naturally flushed look by adding the tiniest amount of blush to the apples of your cheeks.
Go easy on the eyes, keep them simple and almost bare. Fill in your eyebrows with an eyebrow pencil and colour your eyelids with a nude eyeshadow. Coat your lashes with waterproof mascara. Complete your wedding anniversary makeup look by applying a tinted lip balm to enhance the natural colour of your lips. And there you are! Ready to celebrate your special day with utmost simplicity.
Finalising your 1-year anniversary makeup look might sound overwhelming but it's not as difficult as it sounds. Because you now have access to our complete guide on anniversary makeup ideas. So, what are you waiting for? Pick any wedding anniversary makeup look of your choice and create it like a pro. Still not sure of the outcome? Head towards the Maybelline Virtual Try-On tool and experiment with different eye, lip, and face makeup products virtually, from the comfort of your home, without spending a penny. What's more! You can also get your ideal foundation shade match using the Maybelline Foundation Finder tool. Once confident, try one of these 1-year anniversary makeup looks and make heads turn on your special day!