Try This Makeup Guide For Your Silver Dress & Dazzle Like A Star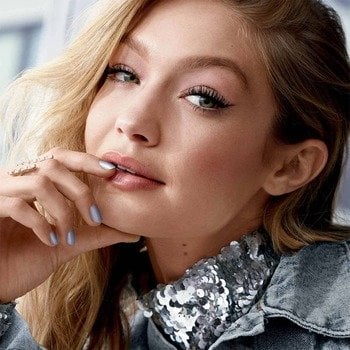 All that glitters is not gold, it could be silver too! And it could be you as well, once you check out and try this makeup guide that will perfectly compliment your silver dress. Silver outfits are a complete vibe and can make you stand out from the crowd. A cool-toned silver outfit is a perfect way to make a glam statement. But any beautiful silver outfit look can get ruined if your makeup is not matching with it. But not anymore! We are here to present before you a guide on finding the perfect silver dress makeup look. In this article, we'll cover everything from the best looks to perfectly acing the face, lip, and eye makeup for silver dress!
5 Makeup Pairings for Silver Dress
Check out the following 5 silver dress makeup look ideas to make a bold statement:
1. Bronzed skin
Adding warmth to your face makeup is the perfect way to balance the cool tones of your silver outfit! So, add bronzer to your silver dress makeup look and watch it add life back to your face. After blending your foundation and concealer, add some cream contour to your face. Blend it well to add some definition to your face. Now take a fluffy brush and sweep some bronzer along your cheekbones, temples, across your nose, chin, neck, and also forehead. This will give a hint of sun-kissed colour to your skin! If you don't want to purchase a separate bronzer, a great hack would be to use a matte brown eyeshadow. Make sure you pick a warm-toned brown eyeshadow to match your skin colour.
To get a flawless face makeup for silver dress pick the right shade of foundation. You can try the Maybelline Foundation Finder tool that allows you to shade match yourself perfectly from the comfort of your home.
2. 'Autumn' eyes
Picking the right eyeshadow shade can be tricky while doing your eye makeup for silver dress. Cool-toned shades tend to clash with the outfit and can wash you out. Unless you're aiming for the early 2000's frosted eye look, but we know that isn't the look you're going for!
Opt for autumnal eye shadow colours like brown, deep purple, plum, or even burnt orange. These colours will perfectly complement your makeup for silver dress. If you are attending a night-time event, you can do black smokey eyes to elevate your silver gown makeup. This will create a beautiful contrast between your bold eye makeup and glittery outfit! We suggest keeping the silver dress eye makeup matte, however, if you want to add some glitter you can opt for a rose gold shimmer shade. Avoid using yellow gold shimmer while doing the silver gown makeup as it will clash with your outfit.
3. Sharp cat eye
There is no better pairing than a sharp cat eye with your autumnal eye makeup for silver dress! A winged eyeliner helps to complete your eye makeup on silver dress effortlessly by adding drama to it. So, if you want to upgrade your silver gown makeup, go for a bold matte black gel eyeliner and create a precise wing. If you are in the mood to experiment you can also create different graphic eyeliner looks as well!
4. Champagne highlight
It's time to add some bling to your silver dress makeup look! After you are done with all your makeup steps, it is time to add some highlighter to seal the deal. When doing your makeup for silver dress, it is better to choose a highlighter shade with champagne or rose gold tones. While a blinding gold highlighter is gorgeous, it might clash with your outfit and affect the beautifully created silver gown makeup! A champagne or rose gold highlighter adds the perfect hint of glow to your makeup look. You can use the same highlighter to accentuate the inner corner of your eye to make your eyes pop and tie the whole look together!
5. Bold lips
Your lip makeup can surely make or break your silver dress makeup look! Bold lip makeup on silver dress is a match made in heaven. You can opt for a red or brown lipstick with silver dress. This will add colour to your pout and make you look picture perfect! If your silver dress eye makeup is heavy, you can opt for brown-toned lipstick to balance out the look. However, if you have put simple eye makeup on silver dress you can add drama to your look with a plum or red lip! These bold shades create a beautiful contrast against the cool aura of your silver outfit.
Our makeup for silver dress cheat sheet is now yours! So, the next time you have to get your glam on, make sure you pick a silver outfit and rock the perfect makeup look. If you are still unsure if these eyeshadow or lipstick pairings would complement your silver gown makeup or not, you can use the Maybelline Virtual Try-On tool. With this tool, you can virtually try out our wide catalogue of products and buy what you like!