Sensational Liquid Matte Lipstick
Sensational Liquid Matte Lipstick
Rs.349&nbsp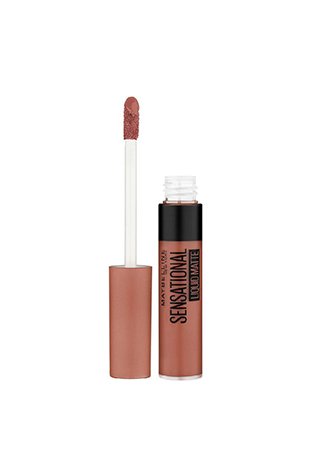 Sensational Liquid Matte Lipstick
Rs.349&nbsp
By clicking on this button, you are about enter an augmented reality visual experience.
The Maybelline New York Sensational Liquid Matte Lipstick is an intense and highly pigmented liquid matte lipstick with a weightless, non-drying and non-sticky formula. Get full coverage matte colour in one smooth swipe. The Maybelline matte liquid lipstick is available in 19 stunning shades.
1. Surprisingly Weightless.
2. Never Sticky
3. Never Dry.
4. Available in 19 shades.
Step 1. Apply Maybelline Sensational Liquid Matte lipstick in the center of your upper lip and follow the contours of your mouth.
Step 2. Glide the Maybelline liquid lipstick across the entire bottom lip.
Step 3. Allow product to dry before pairing it with your favourite lip gloss or lip balm if needed.