Tattoo Brow 36H Brow Pencil
Tattoo Brow 36H Brow Pencil
Rs.549&nbsp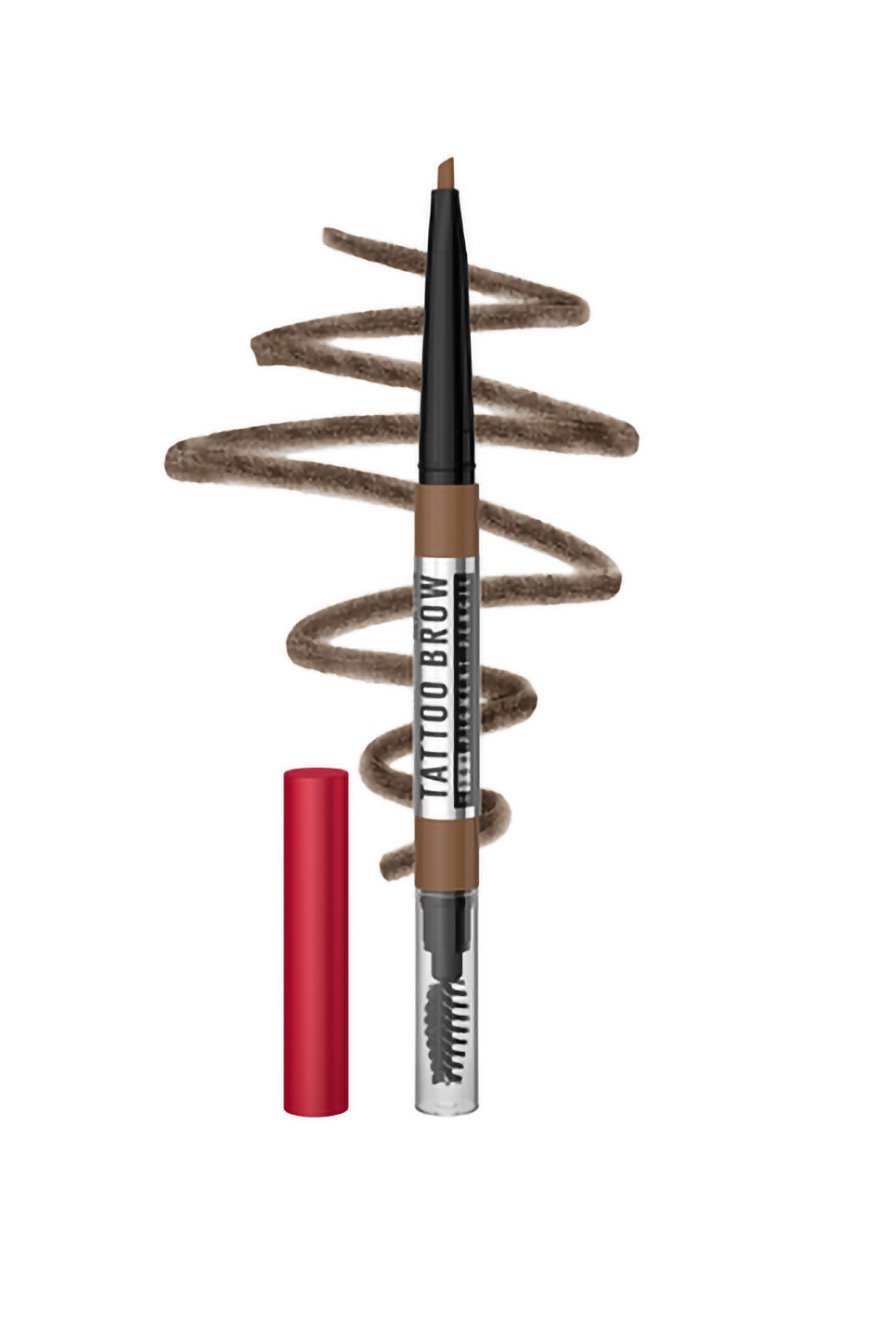 Tattoo Brow 36H Brow Pencil
Rs.549&nbsp
By clicking on this button, you are about enter an augmented reality visual experience.
Looking for a simple way to get naturally wow eyebrows? The newly launched Maybelline Tattoo Brow 36 hr Brow pencil is the product you've been looking for! The triangular-tipped brow pencil is perfect to get precise and hair-like strokes while sculpting your eyebrows. The eyebrow pencil has a waterproof and smudge-resistant formula. The pigmented formula of this eyebrow product has a creamy powder texture thats easy to glide & the longwear polymers enable this pigment to last all day. The Maybelline Brow pencil is available in three different shades like grey brown, light brown and natural brown, making it a perfect fit for everyone.
1. Triangular fine tip for precise application
2. Creamy texture for easy application
3. Smudgeproof, transfer-proof & water-proof eyebrow pencil formula
4. Smudge-proof eyebrow pencil Available in 3 shades
Step 1. Draw Small, Light Strokes Using Eyebrow Pencil Along The Brow Contour.
Step 2. Use The Brow Pencil Brush To Groom Hairs Upward And Outward To Blend Color And Set Brows.
Step 3. Twist Up Tattoo Brow 36H. No Need To Sharpen For Future Applications