Tattoo Brow 3 Day Styling Brow Gel
Tattoo Brow 3 Day Styling Brow Gel
Rs.699&nbsp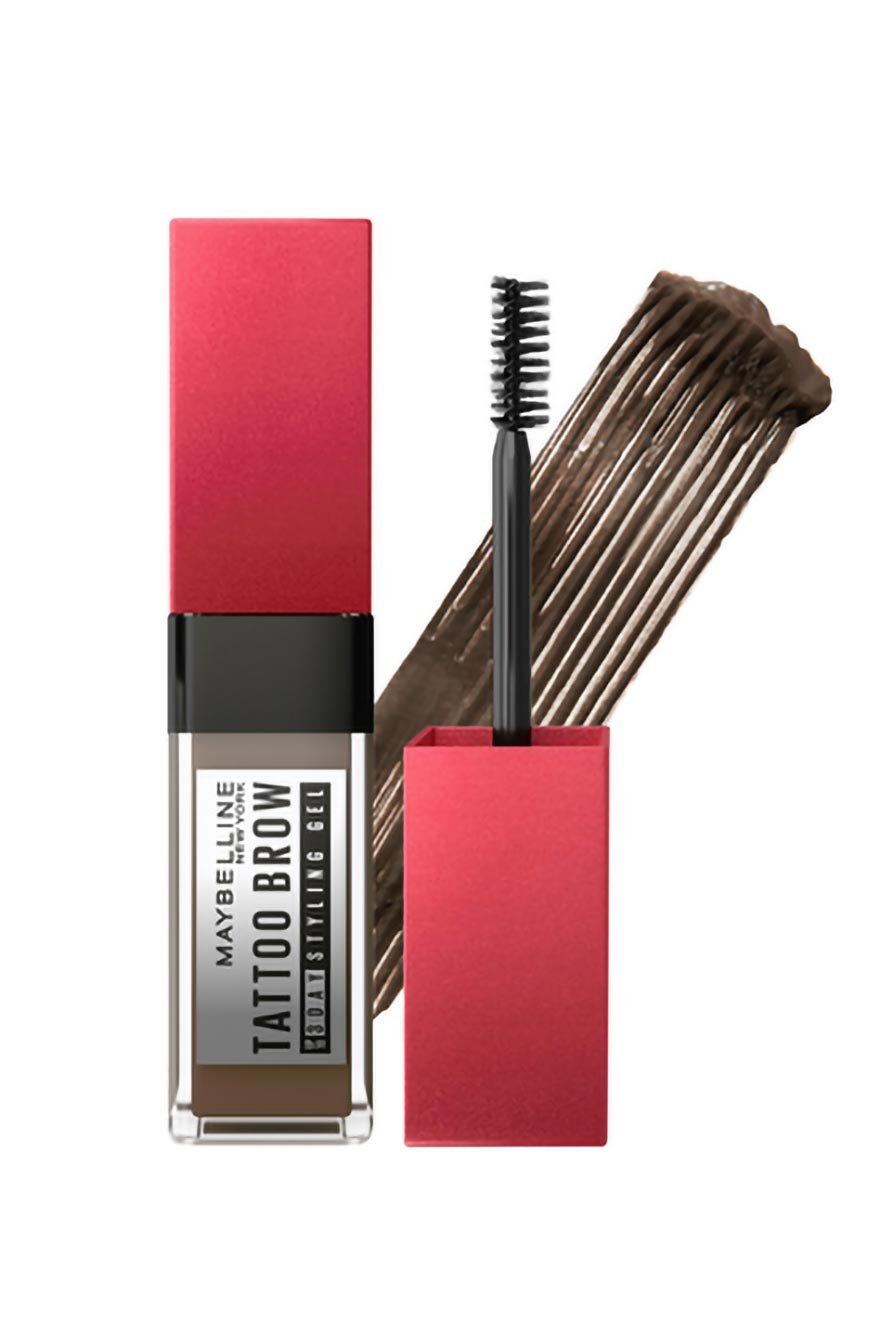 Tattoo Brow 3 Day Styling Brow Gel
Rs.699&nbsp
By clicking on this button, you are about enter an augmented reality visual experience.
Sculpt your brows and give them a full, laminated brow look with the all-new Maybelline Tattoo Brow 3 Day Stying Brow gel. This eyebrow gel has a two-way mini brush which enables you to achieve effortless application. The Maybelline brow gel has a tinted, semi-permanent formula with a 3-day colour lock technology. With this brow gel, you can get natural and full, fluffy brows that last for up to 3 days. This eyebrow styling gel is smudge-proof, transfer-proof mistake-proof and climate-proof! The tinted eyebrow gel is ophthalmologically tested and easy to remove with a waterproof makeup remover. From deep brown, grey brown to natural brown & medium brown, the Maybelline Eyebrow gel is available in 4 diverse shades to perfectly match every eyebrow colour.
1. 3-Day Tinted eyebrow gel for a full, laminated brow look
2. 2-way mini brush for thicker-looking brows
3. Smudge-proof, transfer-proof & water-proof eyebrow gel formula
4. Brow styling gel available in 4 shades
Step 1: Wipe any excess eyebrow gel from the brush on the bottle
Step 2: Using short bristles, comb against the direction of hair growth to coat each hair with brow styling gel
Step 3: Using long bristles of Maybelline tattoo brow gel, comb forward, and brush hairs up and outward to define and set.