Zodiac Sign Lipsticks – Lipstick Colour According Your Sun Sign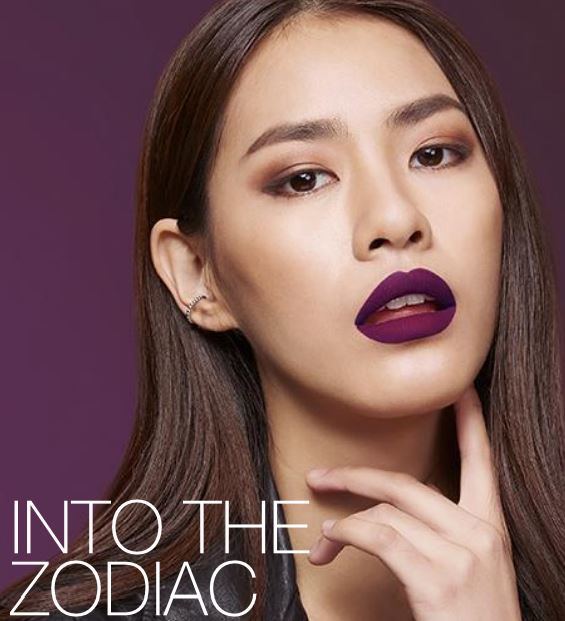 The staple makeup item for everyone has to be a lipstick; it is one product that is well loved and used. Applying lipstick is also easiest step of every makeup routine. You can rock any shade even on a bare face! However, have you ever considered choosing your lip makeup based on your zodiac sign? If you believe in horoscopes or not, choosing your zodiac sign lipstick is intriguing. We are here with the perfect match for your sun sign that are sure to fit your personality perfectly.
Aries
A true Fire sign, Aries has a fun personality that is also bold and ambitious. People of this sun sign love taking on challenging roles and emerging victorious. For this zodiac sign a lipstick has to be bold and fun to match their personality. We recommend a orangey red shade that creates a statement and is lively as well. You can pair this lipstick with some muted eye makeup and you're ready to slay all day.
Taurus
An Earth sign, a Taurus loves to keep it calm, chill and relaxed. They like to stay in their comfort zone and keep their circle loyal and tight. The perfect lipstick according to this zodiac sign has to be something that is a perfect embodiment of their personality. It has to be muted and serene. The perfect shade for a Taurus would be a cool toned pink nude. This shade compliments every personality trait of a Taurus and is a match made in heaven. They would prefer a matte lipstick that is comfortable and not too drying. You can sport this lipstick on an everyday basis or even pair it with a full face makeup day for a outdoor brunch.
Gemini
Gemini's are trailblazers and always up for trying something out of their comfort zone. This Air sign is loud yet never overbearing. They seem to rock any situation that they are in and manage to rally with success to the other side. This zodiac sign as a lipstick would be a bold red with slight hints of pink to it. True to the Gemini personality, the zodiac sign lip makeup is a combination of two colours that could clash, but in this case, complement each other well. While putting together a full look, don't be worried about looking too bold. Even if you wear a bold eyeliner and eyeshadow with this bold lip colour, you'll still look beautiful as ever.
Cancer
A Water sign, Cancer's are usually intuitive, gentle and love irrevocably. They love to be a part of a conversation, but in the most subtle yet impactful manner. The lipstick for this zodiac sign has to be a shade they will instantly fall in love with. They aren't fond of drawing too much attention towards themselves, which is why the zodiac lipstick for a Cancer would be a very cool toned pink, with hints of peach in it. This shade embodies their personality perfectly and is the perfect shade for a day out on the beach for this water sign. With a little mascara and some blush, you're ready to look like a total beach babe!
Leo
If you're confident, bold and fiery you surely are a textbook Leo. A Leo has all the traits of a fire sign. They love being over the top and the centre of attention always. Leo's love to make a statement and these qualities reflect in this zodiac signs lip makeup. The most appropriate colour for a Leo is a coral orange with hints of red. This reflects their fiery nature perfectly and also embodies boldness. The perfect way to wear this lipstick is by pairing it with some gold highlighter. This way the fierce lion energy within you is showcased perfectly.
Virgo
An Earth sign, Virgo's are practical, pure and innocent in nature. They exude a very girl next-door vibe that is muted yet loving. They have a charming personality that fits into any situation with ease. The zodiac sign lipstick for Virgo's has to reflect these traits. Our perfect pick for them has to be a my lips but better kind of nude. A brown nude with hints of orange has to be the best match of lipstick for this zodiac sign. This lipstick can be paired up with any look muted or bold. With filled in eyebrows and a some nude blush, along with this zodiac sign lipstick, you're ready to charm everyone around you.
Libra
Fun, flirty and friendly, this Air sign consists of people that are romantic at heart. They are lovable and know how to balance their life in the perfect manner. It would be foolish to take their kindness for hem being gullible. They are the zodiac sign of love and giving. There couldn't be a better lipstick for the zodiac sign than a red. The perfect shade of red for a Libra would be with warm undertones and the slightest hint of pink. You can pair this bold look with a light layer of concealer and some contouring, and let your red lips do all the talking.
Scorpio
Scorpions are passionate, dramatic and have a powerful personality. They have an aura of power and authority that surrounds them. Yet, they attract people with their magnetic persona. For this water sign, the zodiac lipstick that is perfect for them has to be a deep berry colour. A purple undertone berry colour is a perfect reflection of the powerful aura that Scorpio exudes. Line your waterline with some kajal and add some definition to your cheeks to look like a bold goddess.
Sagittarius
A Fire sign, Sagittarius loves to be on the go always. They are finders and are always looking for new opportunities. They are adventurous souls who love to have fun along the way. To enrapture their adventurous and outgoing personality of this zodiac sign lipstick, a deep toned red is the perfect pick. A liquid red lipstick that lasts all day and through all the adventures is just what they need. Don't forget to hydrate your lips with some lip balm before applying the gorgeous red lipstick.
Capricorn
Capricorn is an earth sign that is ambitious and yet loves to keep things simple and chill. Your ambition and easy-going attitude are key personality traits that define and shape your personality. Your simplicity is reflected through a muted pink lipstick with hints of cool toned brown. This shade as a zodiac lipstick for Capricorns is the perfect match for this sign.
Aquarius
A water sign that is an embodiment of experimentation and creativeness. Aquarius love to think out of the box, explore ideas, and bring them to life. They are the most unconventional sign and love to break societal norms. The perfect zodiac makeup lips for this sign has to be a true deep red, with hints of brown in it. This deep and warm toned red paired with a bold eye look, is the perfect example of Aquarius thinking outside the box.
Pisces
Pisces are a water sign that are living in reality but also in fantasy. They are a delicate sign that are also mysterious. A perfect zodiac signs makeup lipstick would be a peachy nude. This colour is apt for Pisces as it encapsulates their imaginative yet mystical personality. Pair this lipstick shade with a rose gold highlighter, for the healthy flush and glow.
If you're not sure of which of these zodiac signs as lipstick is your perfect match, you can use the Maybelline virtual Try On tool. With this tool, you can try on these lipstick colours in real time, virtually. Choose the shade that fits your zodiac personality the best and flaunt those pouty lips.
While doing your makeup, choosing the perfect shade of foundation and concealer can be slightly tricky. With the Maybelline Fit Me Foundation Finder tool, you can pick the perfect shade without any hassle, from the comfort of your homes.