Ace Your Punjabi Wedding Makeup Look With This Guide!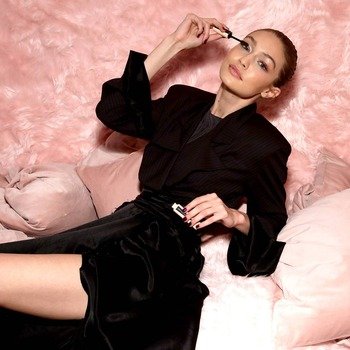 Whether you're planning to have a simple Gurudwara wedding or what people call a 'Big Fat Indian wedding', this makeup guide is for all you gorgeous Punjabi brides out there. While you take care of your red or pastel-toned bridal lehenga and the design of your chooda (red coloured bangles), allow us to help you create a stunning Punjabi bridal makeup look. So, for all you brides-to-be, here's a detailed breakdown of a stunning Punjabi bride makeup look that you can easily recreate during your wedding.
Stepwise Guide on Punjabi Bridal Makeup
Follow this stepwise Punjabi wedding makeup guide and look like a dream bride on your big day.
 1. Face makeup
Acing the base makeup is crucial for every makeup look, and the rule stays the same even for Punjabi wedding makeup look.
Step 1: For your face makeup, start by prepping your skin well. Heavily moisturise your skin and wait for a few minutes to let the product settle in your skin. Next, use a dewy primer to fill in your pores and to add a slight sheen to your look. Give the primer a couple of seconds to set before moving on to the next step. 
Step 2: For the next step of your Punjabi bride makeup, use a highlighter and apply it to the high points of your face for an unmatched glow. 
Step 3: Dot your foundation and concealer lightly across your face and blend it thoroughly. Make sure you choose the perfect shade of foundation and concealer for your wedding, as it will hugely contribute to your makeup looking natural.
Step 4: To add definition to your face, use your contour stick lightly. Use very little product for that natural, but snatched Punjabi bridal makeup look. Add some blush and highlighter to your face. This will help add some colour back to your skin. To wrap up your Punjabi dulhan makeup for the face, use a setting spray to seal your makeup in place.
 2. Eye makeup
Acing the eye makeup for Punjabi bride makeup might seem tricky but it's actually not that complicated. Brides usually wear a maang teeka and also cover their heads with a dupatta. This draws a lot of attention to their eyes. Hence, keeping your eye makeup light and natural will help accentuate your entire look. For your eye makeup: 
Step 1: Start your Punjabi dulhan makeup look by applying some primer on your upper eyelids. This will help your eye makeup stay in place all day. Then, take some matte dark brown eyeshadow and blend it into your crease. 
Step 2: Once you are happy with the blend of eyeshadow on your crease, apply a lighter shade of matte brown across your eyelids. Deepen the outer corner of your eyelids with the same shade of dark brown eyeshadow as on the crease. Blend it well to ensure no harsh lines are visible. 
Step 3: Now use a dull gold or champagne shade at the centre of your eyelids to add some sparkle to your Punjabi wedding makeup look. This will create a beautiful halo look! 
Step 4: After you are satisfied with your eyeshadow look, use some kajal to lightly line your waterline to add some definition to your eyes. With your favourite eyeliner, draw a simple line across your lids. Avoid doing a winged liner as it can be a bit much for this look. Fill in your eyebrows and apply a few coats of volumising mascara to finish your eye makeup for your wedding. Voila! The Punjabi bride makeup for eyes is done! 
 3. Lip makeup
Step 1: Start your lip makeup by prepping your lips with some lip balm. This will ensure you have hydrated and nourished lips throughout the day. 
Step 2: Now, line your lips with a nude liner and fill them with a liquid lipstick of your choice. You can opt for a pink nude for that subtle Punjabi bridal makeup look. However, if you want to add a pop of colour, you can opt for a shade of bright pink. 
Step 3: Top your liquid lipstick with a coordinating shade of creamy lipstick and finish your Punjabi bridal look with a beautiful pout.
 A lighter and subdued Punjabi bridal makeup look with a red or pastel-coloured lehenga is a match made in heaven. So, learn this process or help your makeup artist create this beautiful and muted look for your Gurudwara wedding. If you have trouble choosing the right products for your Punjabi bridal look, these tools by Maybelline New York can make your life simpler! With the Maybelline Virtual Try-On tool, you can virtually try different products from the comfort of your home, and pick the ones that suit you the best! You can also use the Maybelline Foundation Finder tool, which scans your face and gives you perfect recommendations for a foundation for your skin tone and undertone.