Best Blue Eyeshadow Looks To Try This Season - Blue Smokey Eyes & More!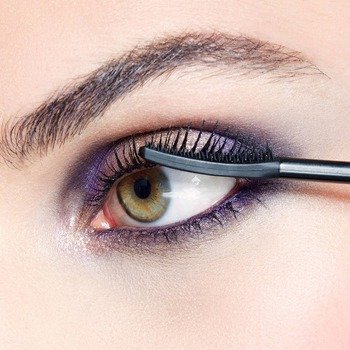 Do you know which eye makeup trend is now making a comeback? It's the blue eye makeup looks from the 90s and early 2000s that are now again stealing the hearts of many dazzlers. The era of blue smokey eye makeup is one of the most iconic makeup trends! From parties to the red carpet, everyone rocked blue eyes. With the resurgence of blue eye makeup look, people have now started to revisit this trend of the 90s. If you want to jump on the bandwagon and create a beautiful blue eye makeup look you've come to the right place. Here we have presented three creative ways of incorporating blue eye makeup into your ensemble.
1. A blue smokey eye
If you're tired of the same old brown and black smokey eye looks, this one's for you! Creating a smokey blue-eye makeup look will add an oomph factor to your final look. This blue eye makeup look makeup is perfect for a night-time cocktail party. You can choose a deep blue shade to create this dark blue eye makeup look. Here is a step-by-step blue smokey eye makeup look:
Step 1: Start by applying primer to your lids. After this, simply add a shade of light brown matte shadow to your lids.
Step 2: Next, draw a thick line with your blue creamy eyeliner pencil. Quickly blend this eyeliner across your lids with a brush. This will help you achieve a smoked-out look and give you a beautiful navy blue smokey eye look.
Step 3: Once you are happy with the blend, take some dark brown eyeshadow and apply it to your crease for a buffed-out look.
Step 4: Complete this blue smokey eye makeup look with some black or silver eyeliner and mascara and there you are!
2. A blue cut crease eye makeup look
For ultimate glam, a blue cut crease eye makeup is perfect! It adds drama to your eyes, giving you an enticing look. Doing a cut-crease makeup may seem tricky and difficult at first, but you can easily create this look with the step-by-step guide mentioned below.
Step 1: To create the blue cut crease eye makeup, add dark blue eyeshadow to your crease and blend this towards your brow bone. After blending it properly, create a contrast with a concealer. This helps define your crease and create a sharper look. Then, start by sweeping the concealer outward and across toward the tail of the eyebrow.
Step 2: Use ivory or white eyeshadow to set the concealer in place. This step will also help to further define your crease.
Step 3: Add a pale blue eyeshadow on your lid. This will create a beautiful light blue eye makeup look and deepen the contrast with your deep blue crease. Make sure your eyeshadow is well blended so there are no harsh lines.
Step 4: To tie the whole blue eye makeup look together make sure to fill in your eyebrows and add some eyeliner, kajal and mascara to your eyes! Your final product will be a beautiful blue cut crease eye makeup look, that is perfect for a night around the town!
Pro tip: If you want something that is slightly more subtle, you can create a half-cut crease look.
3. A hint of blue eyeliner
If you want to play around with blue eye makeup, but want to keep it minimal, this light blue eyeshadow look is for you! Wondering how? Simply create a blue eyeliner look to elevate your makeup.
Step 1: For a simple and everyday blue eyeliner makeup look, draw a sharp winged liner, but replace your black eyeliner with a blue one. This will add a pop of colour to your look!
Step 2: You can create a double wing with black and blue eyeliner makeup for a more creative look, For a more creative look.
Step 3: You can use your pencil eyeliner to also create a blue kajal look. Adding a hint of blue to your waterline can define your eyes and make them look elegant.
Pro tip: You can also experiment with different graphic eyeliner designs and come up with creative blue eyeliner looks!
Going to a party but can't decide which blue eye makeup look would suit you? Cut crease or light blue eyeshadow looks? Try the Maybelline Virtual Try-On tool is perfect for you. With this tool, you can try out different products and experiment with your looks. You can browse through our wide catalogue of products and choose the ones that suit you the best. Besides, you can utilise the Maybelline Foundation Finder tool which comes handy when you are trying to find the perfect shade of foundation for yourself.
Blue eye makeup look may seem intimidating at first, but it will surely look gorgeous! So next time, when you are in the mood to experiment, venture out of the usual browns and explore blue hues!