The City Mini Eyeshadow Palette
The City Mini Eyeshadow Palette
Rs.900&nbsp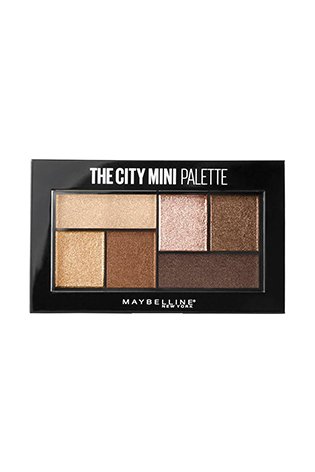 The City Mini Eyeshadow Palette
Rs.900&nbsp
By clicking on this button, you are about enter an augmented reality visual experience.
Maybelline's The City Mini Eyeshadow Palette features six dramatic shades that are perfect for creating custom eye makeup looks.
From Rooftop Bronzes to Chill Brunch Neutrals, make a lasting impression with Maybelline's six-shade mini eyeshadow palette.
Step 1. Color the entire eye area.
Step 2. Shade the lid.
Step 3. Contour the crease.
Step 4. Line around eye.