Lip Balm Uses and Benefits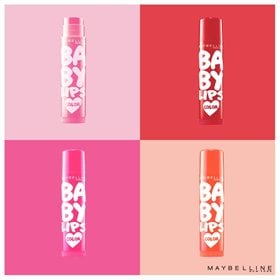 The skin on your lips is much more delicate as compared to the skin on your face. This is why it is important to pay attention to your lip care and use a nourishing lip balm. Tinted lip balms are one of the best lip balms for daily use. They hydrate your lips, along with adding a hint of colour to them. It helps in brightening your appearance and makes you look fresh. Here are a couple of lip balm benefits that help you understand why incorporating a lip balm into your everyday routine is very important.
What are some lip balm benefits?
Here are a few core benefits of a lip balm:
● If you suffer from dry chappy lips, you need to make sure they are moisturized. Apply a thick coat of your favourite coloured lip balm before going to bed. This will replenish your lips overnight and make them supple and less chapped.
● While applying lip balm is essential in winters, it is equally important to use it in the summers too. The skin on your lips needs protection from the harsh sun rays too. Constant exposure to harmful sun rays can lead to discolouration and also cause your lips to get drier. Use a lip balm with SPF, as this lip balm benefits you in providing your lips with sun protection and hydrates them as well.
● One of the most important lip balm benefits is that it helps your lip makeup glide on super smoothly. If you're someone who uses lipstick on an everyday basis, it is important to hydrate your lips at the end of the day. Your lips can get extremely dry, especially if you use a lot of liquid lipstick. You can even apply a thin layer of lip balm under your lipstick to keep them from drying your lips.
What are some lips balm uses and hacks?
Here are few lip balm uses and hacks:
● If your nail beds are looking beat up and dry, a lip balm will be of help. Simply take some lip balm and apply it to your nail bed and massage it in. This method of lip balm uses will hydrate your cuticles. With this lip balm hack, you don't need to purchase a separate cuticle oil.
● If you've forgotten to pack some highlighter and still want to add some glow to your face makeup, you can use some lip balm. Just simply pick your favourite non-tinted lip balm and apply it to the high points of your face. You use a lip balm under your foundation and concealer or apply it over them before setting it with powder.
● Another genius lip balm hack to incorporate lip balm into your base makeup is to use your tinted lip balm as a blush. You can apply this as a blush under your foundation for a soft pop of colour. Or you can apply it after you are done blending your contour in. This will help you add a flush of colour to your skin.
While lip balm may not be considered as makeup by many, it is an integral part of your makeup vanity. While building your makeup vanity, it is important to choose the right products before buying them. Here are two tools you can use to help choose the right products.
● Maybelline Virtual Try On Tool - This tool enables you to try different products virtually and find the perfect product for you. Try different variants and shades that are a part of our catalogue. You can choose the products you like and buy them, from the comfort of your homes.
● Maybelline Fit Me Foundation Finder Tool - With this tool, you can shade match yourself and find the perfect products for your base makeup. Try a wide range of shades and choose the one that fits you the best.