Try These 5 Creative & Classy Christmas Makeup Ideas To Make The Day Merrier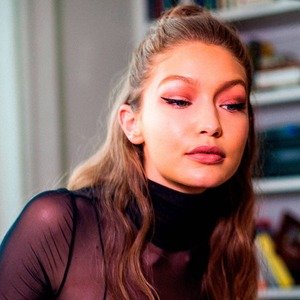 The Santa season is a great time to go all out with lots of colours and glitter. By that we mean, this is the perfect time to excel your makeup and bring a touch of Christmas spirit to your face. Not sure how to do so? Whether you are attending a Christmas party with your colleagues or have an intimate family gathering with your closest friends and family, these simple Christmas makeup ideas have got you covered.
5 Unique Christmas Makeup Ideas
1. Au naturel
If you are one of those who prefers the no-makeup or natural makeup look, this one is for you. Start your Christmas makeup with a dewy primer to add a luminous glow to your complexion. You can skip the foundation and jump straight to a brightening concealer for a natural, skin-like finish. Find your perfect concealer shade match with the Maybelline Foundation Finder tool to make sure it blends seamlessly into your skin. Next, add the tiniest amount of blush to the apples of your cheeks and give your skin a natural flush. Go easy on your Christmas eye makeup, and try to keep it as simple as possible by using nude eyeshadow shades and kajal. And finally, enhance the natural colour of your lips by applying a tinted lip balm.
2. Colourful Christmas
Start by doing your base makeup as usual. One of the most season-appropriate Christmas eye makeup looks can be created by using a bright green eyeshadow. Follow this step by using the eyeliner to achieve a show-stopping Christmas eye makeup. If you don't have a white or silver eyeliner, you can also use your eyeshadow as an eyeliner to get you in that perfect Christmas mood. Next, achieve lengthening, volumizing, and dramatic lashes with waterproof mascara. Complete this look with a lip shade of your choice from a wide variety of lipsticks.
3. Shimmer and shine
A glittery and shimmery Christmas eye makeup should definitely be on your makeup roster this season. And don't worry if you are a makeup newbie, this Christmas makeup idea is actually super simple! We recommend doing your eye makeup first to keep your base makeup free from any glitter fallout. Start by shaping your eyebrows and then apply the glittery shades all over your eyelid for a shimmery yet easy Christmas makeup look. Finish off this look by using a bold liner and don't forget to colour your pout with a glossy lipstick or shiny lip gloss to take your Christmas makeup look a notch higher. So, what are you waiting for? Bring the twinkling city lights home with this glittery Christmas makeup idea!
4. All things red
Everywhere you look during the Christmas time, you'll see splashes of red. Embrace this festive colour in your Christmas makeup look by going for the wine or rose blush. If you wish to go for that monochrome red Christmas eye makeup, grab your creamy red lipstick or eyeshadow and colour your lids. If you wish to keep your Christmas eye makeup simple, create the winged eyeliner look using liquid eyeliner. Lastly, opt for a matte red lip shade to complete this classic Christmas look.
5. Festive glam
To go full glam, use the golden and deep brown eyeshadow shades to colour your lids and add intense drama to your Christmas eye makeup by outlining your eyes with super black kajal. For thick and voluminous lashes, use the waterproof, volumizing mascara to prevent leaving streaks down your eyes as you dance the night away. For the face makeup, add an eye-catching glow to your face by applying a metallic highlighter to the high points of your face such as the bridge of your nose, cheekbones, and cupid's bow. Round off this stunning yet super easy Christmas makeup look by going for deep lip shades such as dark brown or wine.
Finalising your perfect Christmas makeup look is now easy with the Maybelline Virtual Try-On tool. So, pick the right products and feel your best this festive season. This tool helps you try various face, eye, and lip makeup products virtually, from the comfort of your home, without spending a penny on it. Experiment with various styles from subtle to bold with Maybelline and find the perfect inspiration for every mood, party, and personality! Once confident, try one of the aforementioned Christmas makeup ideas and slay in style.