5 TRAVEL MAKEUP ESSENTIALS TO KEEP IN YOUR TRAVEL BAG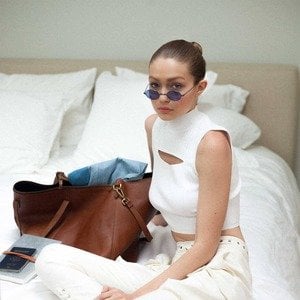 Let's admit it! While traveling you do want to take all your beauty products with you so that you can look your best, but unfortunately, in most cases the baggage allowance doesn't permit it. For almost all girls out there, everything product appears to be a part of travel makeup essentials, and it is indeed a struggle to narrow down the list to only a handful of them. However, this doesn't mean that you have to compromise. In this piece, we'll help you create a list of some travel makeup essentials, that are all you need to look gorgeous in every photo that you will click. Remember, when it comes to the ultimate travel makeup kit, less is always more!
5 Must-Have Travel Makeup Essentials to Include in Your Bag
1. Foundation
For every makeup look (even if it is a quick travel-friendly makeup look) to stand out or look perfect, you need a base makeup to support it. Foundation is one of the basic makeup items as it helps to create an even complexion to your skin and cover pores and marks. You can opt for the Maybelline Fit Me Tube Foundation for a flawless matte finish and create a seamless base all over your face. This foundation will give your face the finish it needs while taking up minimal space in your makeup bag (as it comes in a tube form). However, it is important for you to choose the right shade of foundation that matches your skin tone and undertone. You can now do the same with ease by answering a few questions on the Maybelline Foundation Finder tool.
2. Concealer
Concealer might seem less important at first as vacation makeup essentials but it is especially important if you want a blemish-free flawless makeup look. Carrying a concealer will help you cover up the acne scars, dark circles, and any other imperfections on the go. You can go for the Maybelline Fit Me Concealer that provides you with natural coverage and hides flaws, blemishes completely. It comes in a portable packaging that can fit perfectly in your travel. Include concealer, one of the most important travel makeup essentials and say goodbye to blemishes this vacation.
3. Powder
Your skin tends to become oily and sticky while you travel, but you can easily manage by applying powder. Since carrying a loose powder is a bit risky as it can spread all over your makeup bag and create a mess. However, you can carry a compact powder like the Maybelline Fit Me Pressed Powder. This compact powder will help to blur your pores and control the shine with a natural-looking matte finish all day. Additionally, this will help you do quick touch-ups on the go and keep your face makeup in place.
4. Multipurpose eyeshadow palette
Don't you want a bold and striking eye makeup while traveling? Of course, you do! So, pick a multipurpose eyeshadow palette as one of your travel makeup essentials and brighten up your quick travel-friendly eye makeup. You can go for the Maybelline Nudes Eyeshadow Palette that consists of 12 shades and will help you create endless eye makeup looks. The black shade in the palette can also be used as an eyeliner or to define your eyebrows.
What's more, there are so many ways to use this. Apart from the eyes, you can use the brown shade as a contour powder to sharpen your face. This can be done by using the product on your cheekbones, jawline and nose. The shimmery shades in the palette can be used as a highlighter that will add a dazzling shine and glow to your skin.
5. Lipstick
Any travel makeup essentials kit is incomplete without lipstick as it can make or break any look. You can opt for the Maybelline Sensational Liquid Matte Mini Pack that is available in multiple shades. These are super travel friendly as they come in sachets. If you're unsure about the shade that will suit you best, you can finalize your lip makeup by using the Maybelline Virtual Try-On tool that helps you experiment with different products virtually, from the comfort of your home, without having to spend a penny.
On the other hand, you can also use these lipstick shades as a blush to give your cheeks a naturally flushed look and make your skin look fresh and healthy. Mix and match of these shades will help you create a truly unique hue that flatters your features. These lipsticks will save you from carrying a bundle of products in your makeup essential kit.
Along with these makeup products, it is also necessary for you to carry a toiletry bag or zipped pouch to ensure none of the makeup products break, especially the eyeshadow palette. And if you have more space left, you must carry a makeup sponge and a few makeup brushes to take your look up by a notch. That concludes our list of travel makeup essentials. We hope you enjoy looking fab on your upcoming trip!