5 Simple Yet Stylish Easter Makeup Looks To Have All Eyes On You This Festive Season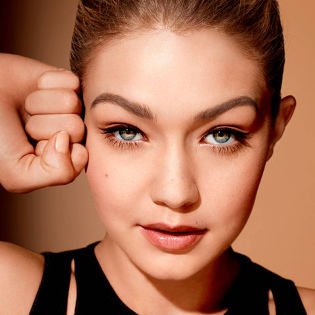 Easter 2023 is around the corner and dressing up like the bunny may have been cute when you were a child, but today, you might have something different in mind when you think of looking festive for this special occasion. Easter is the perfect opportunity to add a few sweet hues to your makeup and show off your Easter makeup skills without looking too cheesy. Looking for some simple yet stylish and cute Easter makeup looks but not sure where to start? Well, you've come to the right place. There are so many fun ways to use your face as a blank canvas for easy Easter makeup looks and we are here to share some creative Easter makeup ideas to help you look elegantly beautiful on this special day.
1. Cute easter makeup look
Start your Easter makeup look by filling in your eyebrows with the slim-angled tip eyebrow pencil that will help you achieve defined brows. For the cute Easter eyeshadow look, apply the white eyeshadow on your eyelid and follow this step by using pink eyeshadow on the lower lash line. Keep this low-key Easter makeup look bare and almost minimum. Blend a little blush on your cheeks and top it all off with a coat of light pink lipstick.
2. Cut crease look
Use your pink eyeshadow and swirl the shade across the crease of your eye for the perfect and cute Easter makeup look. Next, create a cut crease with a concealer and set it using a white eyeshadow. Take your eye makeup up a notch by creating a crisp wing tip with an eyeliner and finish it off with a coat or two of volumizing mascara. Complete this easy Easter makeup look with fuchsia lipstick.
3. Ombre makeup
How about having double the fun by creating an ombré effect using the two shades. On Easter 2023, give your makeup look a little extra sass by placing your dark pink eye shadow on the outer corners of your upper lids. Further, add light pink eye shadow on the inner half of your lids. For a seamless finish, move a blending brush in small circles over the middle of your lids where the two shades meet. Pair your Easter makeup look with nude lipstick.
4. Mismatched glam
Want to go the extra mile? This mesmerising Easter makeup idea will add a touch of mismatched glam to your look. Shape your eyebrows well and use green eyeshadow on the eyelid and waterline of the right eye. Then, apply pink eyeshadow on the eyelid and waterline of the left eye. Use a blue eyeliner to line your upper lash line and brighten your eyes further. Complement your cute Easter makeup look with matte brown lipstick that will stay put throughout your Easter celebrations.
5. Easter bunny makeup
Yes, you might have often painted your face with bunny ears while in school, but if you are not sure about using paint on your face on Easter 2023, we have the perfect Easter makeup idea for you. Begin this easy Easter makeup look by creating a no-makeup makeup effect. Colour your lids with pink eyeshadow and enhance the natural colour of your lips by applying a tinted lip balm. Next, use black eyeliner to draw bunny ears on the top of your eyebrows and fill them up with the same eyeshadow. Apply pink eyeshadow on the tip of your nose and draw some whiskers on your face with a black kajal. Lock your Easter bunny makeup with a setting spray. The setting spray will not only help your makeup to last long but also make it appear more vibrant and help you look the best from the rest.
For any and every Easter makeup idea to stand out or look perfect, you need a base makeup to support it. Here's how you can ace the base with ease –
Step 1 – Apply primer to prep your skin and create a smooth canvas for the rest of your makeup.
Step 2 – Use a foundation to create an even complexion and smooth texture.
Step 3 – Conceal dark circles and banish the blemishes with concealer.
Step 4 – Control oil, shine, and sebum on your face with powder.
And yes, you need to choose the right shade of your base makeup products to achieve the desired Easter makeup look. To find the right foundation shade that suits your skin tone and undertone, try the Maybelline Foundation Finder tool.
To further finalise your entire look for Easter 2023, try the Maybelline Virtual Try-On tool that helps you experiment with different eye, lip, and face makeup products virtually, without any commitments. Once you are confident, try one of these cute and easy Easter makeup looks and have all eyes on you this festive season!