Here Is How You Can Choose The Best Primer For All Skin Types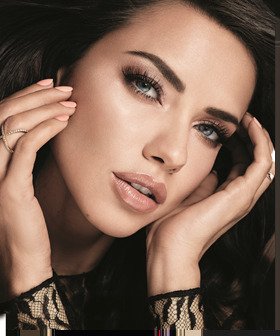 Skin primers are makeup must-haves and we are sure you know that by now. This 'magic potion' in a bottle is one of the most important steps in achieving a flawless makeup look that lasts all day. But have you ever wondered why despite applying primer and following all the steps, your face makeup just does not seem to stay in place? That is because simply knowing about skin primers is not enough, you need to use a primer that is suitable for your skin type! Just like you use different skincare products for different skin types, your primer needs to be different too. Here is a rundown of how to choose a primer that suits all skin types so you can find the best one that suits your needs.
Primers for all skin types
• Primer for oily skin
If you experience greasy and shiny face makeup by mid-day, you are most likely dealing with oily skin. When looking for a face primer for oily skin, you need to find one that controls excess sebum production and gives your skin a matte finish. Some silicone-based primers for oily skin also help blur large pores, a common complaint amongst those with oily skin. If your oily skin is also prone to breakouts and blemishes, a good primer for acne-prone skin will help create a barrier between the foundation or concealer and your skin so you can continue using your favourite makeup products without having to worry about breakouts. Makeup primers for oily skin keep shine at bay without giving you a flat matte complexion, so do not skip this step in your makeup routine! Moreover, people with oily and acne-prone skin should opt for non-comedogenic primers as these primers are specially formulated to not block or clog pores. Non-comedogenic primers prevent unwanted breakouts and spots and keep your skin healthy and happy, making it a perfect primer for acne-prone skin!
• Primer for dry skin
Not sure how to choose primer for dry skin? Don't worry as we're here to help. People with dry skin often complain about flakiness and itchiness, and a hydrating, moisturising primer for dry skin will help address all their skin woes on the go. Face primers for dry skin deliver an intense boost of hydration while leaving the skin feeling radiant and dewy. Some illuminating makeup primers for dry skin also lock in moisture and prevent water loss from the skin, perfect for days when your dull complexion needs some extra TLC. A good primer hack for when you want to make your matte foundation appear dewy is to mix in a few drops of a moisturising primer with the foundation. You can use the Maybelline Foundation Finder tool and the Maybelline Virtual-Try-On tool to find your exact foundation shade match and then mix primer to amp up the radiance of the foundation.
• Primer for combination skin
Combination skin types need a little bit of everything – so, a primer for all skin types works for those with normal or combination skin. Using a primer for all skin types helps to combat excess shine that occasionally crops up on the T-zone but also hydrates your skin, without making it feel heavy or greasy. A neutral primer for normal skin that smoothens skin's texture and prolongs your makeup's wear is perfect for people with normal or combination skin.
• Primer for sensitive skin
If you have skin that is easily aggravated and appears red and itchy all the time, you are the one with a sensitive skin type. Primers for sensitive skin are made with ingredients that are gentle and do not trigger the skin. If you deal with a lot of redness, you can also opt for a green colour-correcting primer that cancels out the redness and refines the look and feel of your skin, making your makeup last all day.
Regardless of your skin type, the right kind of primer can enhance the final look and take your face makeup up a notch. Whether you need a primer for oily skin that absorbs and controls oil or need a moisturising primer for dry skin that hydrates and nourishes the skin, the Maybelline Fit Me Primer for all skin types ensures a smooth and long-lasting application for your base makeup products.
Did you know that you can improve the wear of your lip and eye makeup products with primers too? Here is All You Need To Know About Primer Makeup and how you can use it to make your eye and lip makeup products last all day!