The Ultimate Guide On How To Get Fuller Lips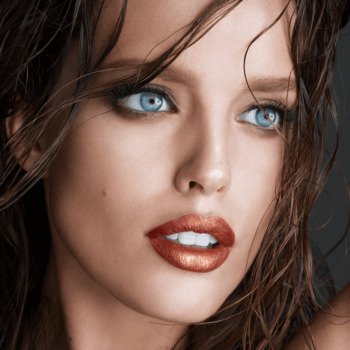 The trend of having fuller lips is here to stay! Everyone is trying to achieve big lips and a sexier pout. However, not everyone wants to go through tedious process or painful treatments to get that perfect pout. If you are one of them, don't worry, we've got you covered. We are here with a makeup guide that will answer most of your queries, including 'how to make your lips bigger' and help you achieve fuller lips. This step-by-step process is sure to leave you with an Instagram-able pout!
6 steps to get fuller lips with makeup
Step 1 - Lip prep:
Before starting your lip makeup, it is crucial to prep your lips well. It is important to have smooth and supple lips to flaunt fuller lips. Start by scrubbing your lips gently to exfoliate the dead skin cells and create a smooth surface. The next and most important step in prepping your lips is moisturising them. Use a nourishing lip balm as it's one of the easiest answers to your query - how to get plump lips.
Step 2 - Conceal your lips:
It may seem odd to apply concealer to your lips but hear us out. It is very common to have pigmented lips, and concealers can help you cancel out the pigmentation and create an even base to work with. It will also prep your lips and help your lip makeup last longer. You can also use a creamy concealer to overline your lips, as it acts as a blank canvas to get those perfect big lips.
To get this step right, choose a concealer shade that matches your skin tone. You can do so, from the comfort of your home with the Maybelline Fit Finder tool. This tool allows you to shade match yourself and find the concealer, and even foundation that best suits your skin.
Step 3 - Contour those lips:
The step of contouring acts like magic in makeup! If you're wondering, how to get fuller lips with contouring, we are here to help you.
Take your cream contour and start by tracing out the shape of your lips. Draw a cross from your cupid's bow with your contour stick. Next, apply some cream contour under your lower lip and blend it well. This is possibly one of the best takeaways from our today's tutorial on 'how to get plump lips.
Step 4 - Overline your lips:
If you want to know more ways on how to make lips bigger or how to get plump lips, make overlining your best friend. Many people shy away from overlining their lips. However, when done right, overlining can give you perfectly pouty and fuller lips. You can use a lip liner or coat a fine tip brush with a lipstick, and trace the area around your lips. However, don't draw thick lines as it can make it appear unnatural.
Step 5 - Fill in your lipstick:
After you've contoured and overlined your lips, it is time to fill them in. Choose your favourite shade of liquid lipstick and fill your lips being careful to not cross the outline. Once the liquid lipstick is dry, take a creamy matte lipstick in a lighter or nude shade and apply it to the centre of your lips to create an ombre effect. Blend it using your ring finger. This will help give the illusion of fuller lips.
If you are unsure of which lipstick shade will suit you, you can try the Maybelline Virtual Try On tool. With this tool, you can try a wide variety of lipstick shades and other face makeup products from the comfort of your home.
Step 6 - Highlight the cupid's bow:
The final step towards flaunting fuller lips is adding a touch of highlighter on your cupid's bow. This will accentuate the shape of your lips and open them up, giving you fuller lips. Use a natural and subdued highlighter and apply it with a fan brush or simply with the help of your fingers. This tip can help you decode how to make your upper lip bigger. For more volume, apply some highlighter to the centre of your lips as well.
And just with these simple steps, you can easily manage to get the perfect pout and fuller lips with makeup!