3 NEW YEAR PARTY MAKEUP LOOKS THAT WILL BRING YOU TO THE SPOTLIGHT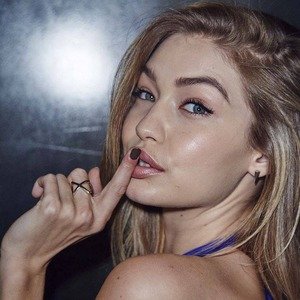 The countdown has begun as we have almost reached the end of the year. The time has come to bid adieu to the past year with one last hurrah and welcome the new year with a bang! Yes, we are talking about the New Year's party. Dancing, dining, laughing, and enjoying the last day of the year is a great way to end the year on a high note. While having the best time with family and friends, you need to make sure that you look gorgeous when the clock strikes 12. Haven't thought about any New Year's makeup looks? Well, we have got your back! Your new year's makeup look needs to be on fleek and embody your partying spirit for the night. To help you get ready with ease, we've shortlisted three New Year party makeup looks that will add the perfect glam quotient to your final party of the year.
3 Glamorous New Year's Makeup Looks
1. Bold lips for New Year's Party
While doing your New Year party makeup, nothing beats the classic touch of bold red lipstick. This evergreen style of lip makeup will help you elevate your ensemble and make you stand out from the rest.
• Face Makeup
Start your New Year party makeup by focusing on your face makeup first, as usual. Make sure to set your base using some powder as you want the new year's makeup look to last through the night. Apply some highlighter to make the high points of your face pop.
• Eye Makeup
Keep your eye makeup minimal and go for a simple yet sharp winged eyeliner for your New Year party makeup look. Smoke out your waterline with some kajal for that extra definition.
• Lip Makeup
As a final touch to your New Year party makeup, choose a deep burgundy or red lipstick shade of your choice. Apply an even layer of this lipstick to add dimension to your pout. If you want the lip colour to last longer, line your lips with a lip liner before applying your lipstick. And there you have it, a simple yet bold New Year's makeup look that is sure to be a head-turner.
2. Glittery Lids for New Year's Party
What is a New Year's makeup look without some shimmer? The last party of the year is the perfect time to add glitz to your eyes and steal the show. Remember, to complete this New Year party makeup look, keep your face and lip makeup minimal, as your eyes need to be in limelight.
• Face Makeup
Use a light layer of foundation and concealer to even out your skin tone.
• Eye Makeup
Start the eye makeup by applying primer to your upper eyelids. This will help even out your eyelids and won't make the glitter clump through the night. Use a neutral powder eyeshadow and buff it across your eyelid. Take a dark brown shade and define your crease with it. After it is well blended, take a gold-toned shimmer shadow and pack it on your eyelid. After this, define your eyes with a liquid liner. Add some mascara to complete the New Year party makeup look.
• Lip Makeup
Finally, apply a nude lipstick to add a finishing touch to this glam look.
3. A Pop of Green for New Year's Party
If you're looking for a fuss-free New Year's makeup glam, then this look is going to be perfect for you. Adding a hint of subtle green to the inner corner of your eyes will help you pack a punch with your final outfit.
• Face Makeup
Keep your base dewy and glowy for your New Year party makeup look. Mix some strobing liquid with your full-coverage foundation for the perfect glow from within. After this, add some blush and slightly contour your face. This will help you add structure to your face. Pile on some powder highlighter for the elevated glow.
• Eye Makeup
To add a pop of colour to your eyes, take a green eyeshadow and place it in your inner corner. This will add a muted hint of colour that will make our eyes stand out. Make sure your fill in your eyebrows and complete this eye look with a volumizing mascara. This look is especially perfect if you want to take your daytime brown eyeshadow to night-time glam.
• Lip Makeup
Keep your lips muted or you could also simply use some tinted lip balm. This will give your lips a lip tint effect, which will pair perfectly with this eye look.
If you're unsure about the lip shade you should pick for your New Year party makeup, the Maybelline Virtual Try-On tool. With this tool, you can virtually try different shades of lipsticks and other products and pick the one that suits you the best. Also, you can use the Maybelline Foundation Finder tool . With this tool, you can find the foundation that matches your skin tone perfectly. This tool makes it super easy to find your perfect shade from the comfort of your home.
A new year party lets you have a fun time and is also a great way to start a new chapter of your life with a fresh mind and a happy heart. Hence, a killer New Year's makeup look is sure to make you the talk of the party. So go ahead, try these looks, and enter the new year looking like the glamorous queen that you are.