5 Noteworthy Gigi Hadid Makeup Looks!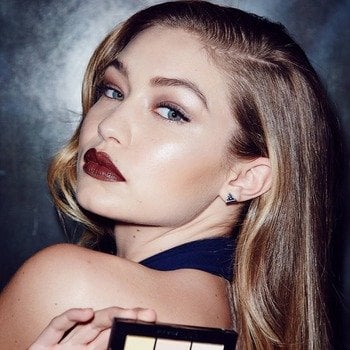 Gigi Hadid is one of the top supermodels for a reason. She is an icon who has served iconic looks time and again. While her fashion looks are always on point, Gigi Hadid's makeup looks also set trends. She strikes the perfect balance between keeping it chic and experimenting with her makeup choices as well. We are here with a roundup of our favourite Gigi Hadid makeup ensembles. These looks stole our hearts completely and we're sure they'll inspire you as well.
1. Met Gala 2022
Every year, Gigi Hadid's met gala looks leave the audience stunned and her Met Gala 2022 look was no exception! Gigi Hadid donned a deep red Versace look. While the outfit was stunning, her makeup was what stole the show! She opted for a snatched look with bold red lips to compliment her look.

Her face makeup was minimal with bronzer and very little blush. For her eye makeup, she opted for a light brown smokey eye that made her green eyes pop. Her makeup artist also opted for a cat eye with brown eyeliner, instead of a black one. The star of Gigi Hadid's Met gala 2022 look was her bold red lip shade! The lip shade is a perfect mix of deep and bright red lipstick. Her makeup artist topped her lip makeup with a juicy gloss for the perfect pout!
2. Gigi's 23rd birthday bash!
For her 23rd birthday, Gigi pulled out all stops and stunned everyone! Her eye makeup stole the show and people loved the look. Gigi Hadid's makeup look was with minimal foundation, concealer and contour for her base makeup. She opted for a nude lipstick to balance out her poppy eyeshadow.

Her eye makeup was a dual eyeshadow look with a yellow gold glittery number blended with brown. Her inner corners to the centre of her eyelid were enhanced with a beautiful shade of yellow to match her outfit. To create a seamless blend, brown eyeshadow was added to her crease and waterline as well. The eye makeup was completed with a sharp cat eyeliner!
3. Met Gala 2018
Gigi Hadid's met gala makeup from 2018 surely made her look like an absolute goddess! She stole the show again with her eye makeup which made her look ethereal. Her eye look was glittery perfection! After defining the crease with light brown eyeshadow, a beautiful blend of dull gold, champagne and light green glitter eyeshadow was used across the lid. To accentuate the colours of her outfits, purple glitter eyeshadow was used under her waterline. Her inner corner highlight was a beautiful shade of rose gold. To add the perfect angelic touch to Gigi Hadid's makeup, small inverted triangles of glitter liner were cascading from her eyes.
4. Her iconic no makeup, makeup look
While her experimental looks are a work of art, her no-makeup, makeup looks are a fan favourite! One of the classic Gigi Hadid makeup looks includes dewy base makeup, some mascara, blush and nude lipstick. This look is simple, easy to recreate and looks stunning on everyone. Gigi Hadid is often spotted with this makeup look when she is out and about.
5. Floating eyeliner look
This runway look of Gigi Hadid was noteworthy and how! A simple white floating eyeliner look created a makeup statement and was appreciated by critics as well. With minimal face makeup, blush and a nude gloss her eye makeup caught everyone's eye. For this Gigi Hadid makeup look, the makeup artist opted for a brown eyeliner to define her eyes with a subtle liner. A few coats of mascara and a subtle inner corner highlight paved the way for the main element. White eyeliner was used to create a floating eyeliner. This complimented her white outfit and made for an iconic makeup look!
While recreating these noteworthy Gigi Hadid looks, here are a few tools that will come in handy:
• The Maybelline Foundation Finder tool and Maybelline Fit Me Finder tool help you pick your perfect shade of foundation, concealer and powder virtually.
• The Maybelline Virtual Try On tool enables you to try out different products and create different looks virtually! You can try these products from the comfort of your home and buy them later!
Gigi Hadid's makeup looks are absolutely stunning and we love them! You can recreate them too, with high-quality makeup products from the house of Maybelline New York.