7 Makeup Products Every Person In Their 20S Should Have!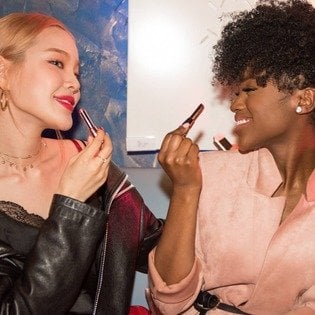 Girls in their 20s would agree that there are primarily two types of girls in their age bracket – one, who look basic and wear minimal makeup, even at a family wedding; and the other type that believes in going full glam even when they're going grocery shopping. Regardless of which type you fall under, every girl in her 20s owns or should own a makeup kit that includes all the essentials they need to create any look. In case, you don't know what those products are or how to start wearing makeup in your 20s, you've come to the right place. Conclude your search here and bring home these makeup essentials that are all you need to slay any look!
7 Must-have makeup products
Don't know how to start wearing makeup in your 20s? Grab the below-mentioned 7 makeup products and conquer the world.
1. A concealer
How to start wearing makeup in your 20s, you ask? Make concealer your best friend and ace the makeup game. Heavy face makeup can be a bit much on a daily basis. This is where the first must-have makeup product makes an entry - concealer. Concealers are great to use regularly as they give you natural-looking coverage without feeling heavy on the skin. Picking a shade closest to your skin tone is the secret to getting a flawless, yet natural-looking base. However, if you are too fond of a foundation, you can add it to your vanity and use it along with concealer.
2. A compact, compact powder
Every makeup kit for 20-year-olds should include a compact powder! A pressed powder is a great way to do touch up on the go. You can also use it to set your base makeup in place. This makeup essential is also great for days when you don't want to use a foundation or concealer. Pressed powders with a light coverage can effectively even out your skin tone and give you a matte look.
3. Flush of blush
Even if you have a natural flush on your cheeks, who doesn't like them to look like those women painted in the Victorian frames? Applying blush is a great way to liven up your face and give it a fresher look. Applying blush to your cheeks adds just the right amount of colour to your face. While applying your blush, make sure to place it on your cheeks and nose. This will give you a youthful and natural-looking flush of colour!
4. A nude eyeshadow palette
A nude eyeshadow palette is surely a must-have makeup product. You can create day and night-time looks with this palette and jazz up your eyes. For the day you can opt for matte browns and dull gold eyeshadow. Whereas for the night you can elevate it by adding a touch of dark brown or black to add some spice!
5. Jet-black winged eyeliner
On days you want to feel empowered, a winged eyeliner works like magic! Hence, eyeliner is an essential makeup product for the 20-year-olds. You can use it to create a simple liner or even jazz up your look by experimenting with different graphic liners. Opt for a liquid eyeliner that is super long-lasting. If you are a beginner with eye makeup, you can opt for a gel eyeliner.
6. A volumising mascara
Mascara is the ultimate product for achieving the perfect eye look! A volumising mascara is a makeup essential as it is great to make your eyes appear bigger. It gives your eyelashes a wispy appearance and adds immense volume to them!
7. The holy trinity of lipsticks
When it comes to lipsticks, there is no limit to how many one can own in their vanity. However, you can cut the confusion and pick at least three lipstick shades that will pair well with almost every outfit. Wondering what those shades are? Brown nude, pink and red lipsticks are all you need! You can mix these shades to create different colours. A brown nude lipstick can be perfect to wear daily. Whereas you can opt for a pink lipstick during the day and red shade for the night!
There are no rules with this must-have makeup product! You can experiment to your heart's content and choose different products.
If you're confused about which shade of blush, lipstick will best suit you, you can use the Maybelline Virtual Try-On tool. This tool enables you to try out different makeup products virtually and create perfect lip makeup, eye makeup or face makeup. You can even virtually select the perfect foundation shade by utilising the Maybelline Foundation Finder tool.
These makeup essentials will have you sorted for all your shenanigans! So, put an end to your search for how to start wearing makeup in your 20s and use this guide to build your perfect makeup kit.